Judita Wignall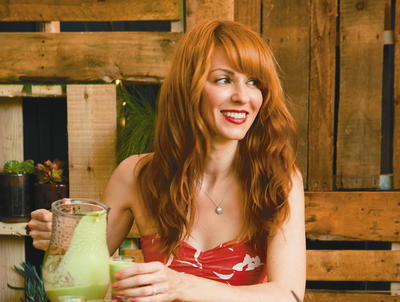 Did you know?
In between her many creative projects, Judita continues to teach classes, coach, and personal chef for clients around the country.
Judita's Featured Recipe
Judita Wignall is a commercial actress, print model, and musician from Los Angeles. She is the author of two cookbooks, Going Raw and Raw & Simple. She is currently working on her new book, Raw & Simple Detox to be released in February 2015.
She discovered the healing power of raw foods after health challenges made her reassess her diet and lifestyle. Her passion for great-tasting food, holistic health, and wellness brought her to Living Light Culinary Arts Institute, where she became a certified raw food chef and instructor. Judita's website: http://www.rawjudita.com.
Cookbooks, etc