John Ash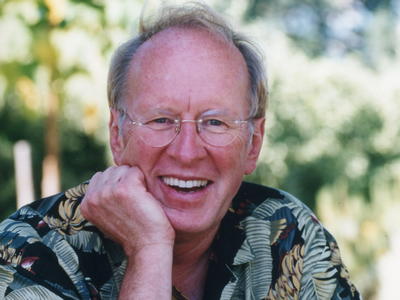 Did you know?
As a wine lover and wine expert, John has an extensive wine cellar. He realizes he is amassing more than he can consume and explains on his blog that he collects wine for the love of its flavors and more importantly to share it with family and friends.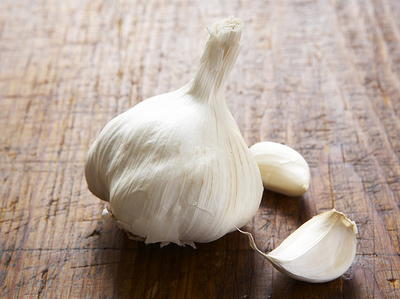 John's Featured Recipe
Roasted Garlic, Toasted Garlic, And Poached Garlic
John Ash is a chef, author, and food and wine educator. In 1980, John opened his namesake restaurant, John Ash & Company, in Santa Rosa, California. It was one of the first restaurants in the northern California wine country to focus on cooking with local and seasonal ingredients to complement the wines being made in the region. The restaurant, now known as John Ash & Co. at the Vintner's Inn, is still in operation.
John has moved on to many other ventures. He has written three books. His latest is John Ash Cooking One-on-One: Private Lessons in Simple Contemporary Food from a Master Teacher, written with Amy Mintzer and won a James Beard award. From the Earth to the Table: John Ash's Wine Country Cuisine was named best American cookbook by the IACP and was the Julia Child Cookbook of the Year. A few years ago, the award-winning cookbook was re-issued completely revised and updated. John's first book was American Game Cooking.
He also has hosted The Good Food Hour, a food and wine radio talk show on KSRO in Northern California for more than two decades. He had his own TV show on the Food Network and is occasionally featured in other television shows.
As a teacher, John travels the world teaching cooking classes to both home cooks and professionals. He is an adjunct instructor at the Culinary Institute of America at Greystone in the Napa Valley, where he teaches his philosophy of cooking with a wide range of sustainable ingredients that are produced locally and in season.
As a wine expert, John stresses that wine should be an essential component of the flavors of a meal.
In 2008 John was voted Cooking School Teacher of the Year by the International Association of Culinary Professionals (IACP). He has served on the board of the Chef's Collaborative, a national organization of chefs committed to sustainable and ethical food issues. He also is on the Board of Advisors of Seafood Watch, an initiative by the Monterey Bay Aquarium to promote sustainable seafood.
John lives in California and his website is http://chefjohnash.com