Johanna Burkhard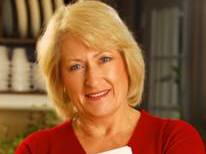 Did you know?
Johanna is dedicated to promoting the food and wine of the Niagra region.There are more than 40 wineries, most open all year around. There are also more than 40 golf courses in the area and the climate, so agreeable to grapes, means golfers can play for eight months of the year.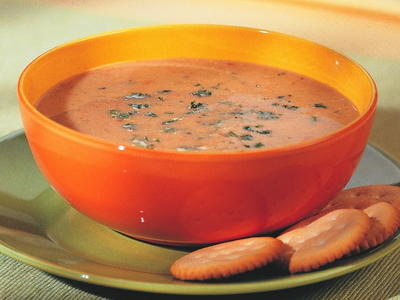 Johanna's Featured Recipe
Chilled Corn and Red Pepper Soup
Johanna Burkhard is a cookbook author, freelance food consultant, recipe developer and spokesperson. She has written or contributed to seven books.
Her books are 500 Best Comfort Food Recipes; The Diabetes Comfort Food Cookbook; 400 Best Comfort Food Recipes; Diabetes Comfort Food; 125 Best Microwave Oven Recipes; 300 Best Comfort Food Recipes; and Johanna Burkhard Fast & Easy Cooking.
Johanna contributes to a variety of magazines and appears regularly on televison and radio. As the owner of a communications and public relations company she represents, among other clients, Peninsula Ridge Estates Winery.
She lives near Niagra Falls in Canada.