Joe Piscatella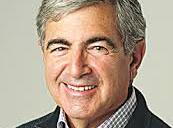 Did you know?
"Joe Piscatella knows more about healthy living than anyone I know." So said William C. Roberts, M.D., editor in chief of the American Journal of Cardiology.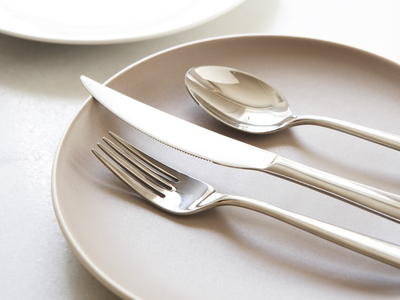 Joe's Featured Recipe
Creamy Horseradish Sauce
Joe Piscatella is an expert on health and wellness, a speaker, consultant, and author. He is the founder and president of the Institute for Fitness & Health.
Joe's books include best sellers Prevent, Halt, and Reverse Heart Disease, Don't Eat Your Heart Out, Positive Mind, Healthy Heart, Take a Load Off Your Heart, and The Road to a Healthy Heart Runs Through the Kitchen. In all, he has published 10 books.
His newest book is The Healthy Heart Cookbook with more than 600 recipes based on the Mediterranean diet.
More than two million people have heard Joe speak, often as a keynote speaker at various events. He relies on the art of storytelling and humor to deliver his message about the importance of living a healthful life.
Joe had cardiac bypass surgery for aggressive coronary disease when he was just 32 years old, after feeling chest pain during a tennis game. Although his prognosis was grim, he was determined to change the way he lived by altering how he ate, exercising right, and reducing stress in his life. Today, he is one of the longest lived bypass patients in the country.
As a spokesman for a healthy lifestyle, he has been is interviewed on The Today Show, CNN, Good Morning America and Fox News, and has hosted three PBS television specials. Mr. Piscatella has served as the only non-medical member of the NIH Cardiac Rehabilitation Expert Panel charged with developing clinical practice guidelines for physicians and is a "guest expert" on WebMD.
He speaks frequently at hospitals, medical conferences, corporations, associations and public events. Some include Young Presidents Organization, the Federal Reserve Bank, the Mayo Clinic, Raytheon, Prudential, Exxon, the Cleveland Clinic, Boeing, Sprint and the U.S. Naval War College. Over 2 million people have attended his programs.
He has designed and facilitated 6 Weeks to a Healthier You, a very successful community and corporate wellness program. In one program, 650 people lost 4200 pounds.
Website: http://www.joepiscatella.com/ Facebook: www.facebook.com/joepiscatella