Jody Williams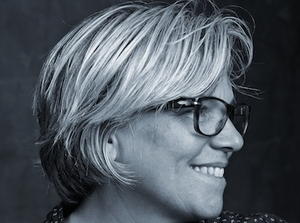 Did you know?
Jody came to appreciate food service by assisting customers at her father's hot dog stand in Fisherman's Wharf, San Francisco.
Jody's Featured Recipe
Jody Williams is a chef, restuarant owner, and cookbook author.
Raised in California, Jody relocated to New York City at the age of 24, she set out at 25 to prepare American cuisine across Italy with chef Kathy Casey. There, she learned about Italian cuisine.
After she returned to the U.S., she became the chef of Italian restaurant Tappo in New York City. Williams was the chef at Morandi in New York City before she left the restaurant in May 2008. She was the chef of Gottino in New York City, a restaurant known for its wines, until May 2010.
In 2011, Jody tried her hand at French opening Buvette in New York's West Village. Jody's first cookbook, Buvette: The Pleasure of Good Food, was released in 2014.
Cookbooks, etc