Joanne Lamb Hayes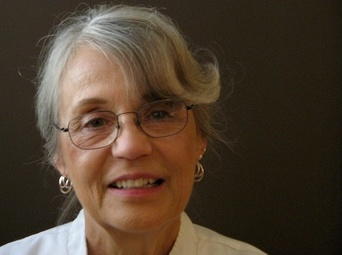 Did you know?
Joanne holds a Ph.D. from New York University's Department of Nutrition, Food Studies, and Public Health. She has been writing about food for various national magazines for more than four decades.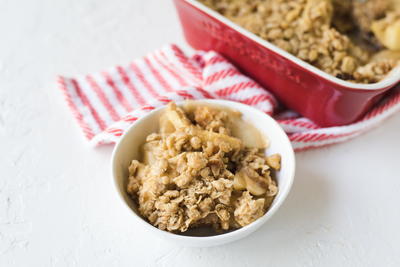 Joanne's Featured Recipe
Apple Crisp
Joanne Lamb Hayes is a food writer, teacher, editor, cookbook author, stylist and historian who has written, coauthored, or edited more than a dozen books.
She is the author of Recipes from America's Small Farms: Fresh Ideas for the Season's Bounty; Grandma's Wartime Kitchen: World War II and the Way We Cooked; and Grandma's Wartime Baking: World War II and the Way We Baked. She contributed to Sara's Secrets for Weekend Meals by Sara Moulton, and revised The Big Book of Preserving the Harvest: 150 Recipes for Freezing, Canning, Drying and Pickling Fruits and Vegetables.
Joanne wrote a number of books with fellow food writer, Bonnie Tandy LeBlang. The two wrote Beans: Seventy-nine Recipes for Beans, Lentils, Peas, Peanuts and Other Legumes; 365 Great Cookies and Brownies; Grains: 76 Healthy Recipes for Barley, Corn, Rye, Wheat and Other Grains; and Weekend Kitchen, The: Menus and Recipes for Relaxed Entertaining and Family Fun.
She is the former food editor of Country Living magazine and is a member of the James Beard Foundation, Les Dames d' Escoffier New York, and the New York Women's Culinary Alliance.
Joanne lives in New York. Her website is www.joannelambhayes.com