Joan Nathan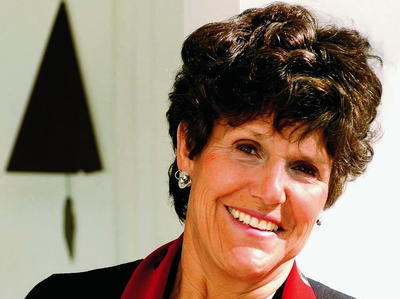 Did you know?
Joan was among the founders of New York's Ninth Avenue Food Festival under then-mayor Abraham Beame. The festival thrives to this day.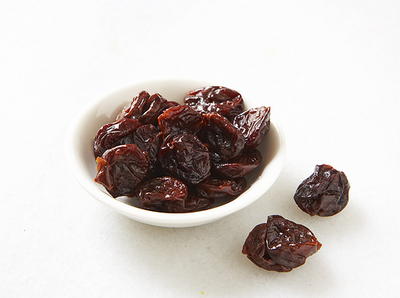 Joan's Featured Recipe
Chocolate Bread Pudding with Dried Cherries and Brandied Cream Sauce
Joan Nathan is the author of ten books, including Jewish Cooking in America, which won the coveted IACP Julia Child Award as Best Cookbook of the Year and also the James Beard Award for Food of the Americas.
Her newest book Quiches, Kugels and Couscous: My Search for Jewish Cooking in France. She also is the author of The New American Cooking, which won the James Beard and IACP Awards for Food of the Americas and Best American Cookbook, respectively. 
Her other books include The Foods of Israel Today, Joan Nathan's Jewish Holiday Cookbook, The Jewish Holiday Baker, The Children's Jewish Holiday Kitchen, The Jewish Holiday Kitchen, and The Flavor of Jerusalem.
Joan regularly appears on television and radio programs such as Good Morning America, The Today Show, NPR's All Things Considered, the Food Network, and Martha Stewart. She was the executive producer and host of Jewish Cooking in America with Joan Nathan, a PBS series based on her cookbook. 
A frequent contributor to the New York Times, Joan also writes for such publications as Bon Appétit, Food & Wine, Cooking Light, Hadassah magazine, and Slate magazine.
She grew up in Providence, Rhode Island, and was educated at the University of Michigan and Harvard University's Kennedy School of Government. She worked in Jerusalem in the early 1970s as foreign press officer for then-mayor Teddy Kollek.
Joan was also the guest curator of Food Culture USA at the 2005 Smithsonian Folklife Festival, which was based on the research for her most recent book.
 She is the mother of three grown children and lives with her husband in Washington, D.C. Her website is joannathan.com
Cookbooks, etc