Jim Denevan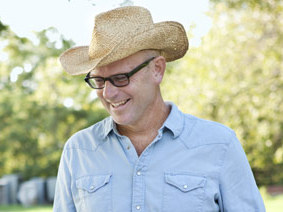 Did you know?
Jim makes drawings on the sand, earth and ice. These temporary drawings are inevitably erased by waves, weather and temperatures.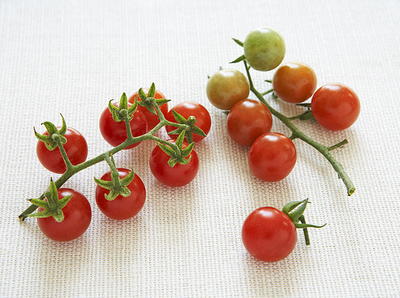 Jim's Featured Recipe
Grilled Squid with Corn, Cherry Tomatoes, and Marjoram
Jim is a chef, surfer, and renowned beach sand artist. He also is the founder and organizer of a worldwide moveable feast called Outstanding in the Field.
He is the author of a cookbook called Outstanding in the Field.
Outstanding in the Field is a restaurant without walls with a purpose to reconnect diners to the land and the origins of their food. The gatherings also honor local farmers and food artisans.
These culinary events have been held since 1999. At most, a long table is set up in various locations, which range from farms and mountaintops to refurbished barns and stately museums. A meal is prepared by a celebrated chef from the region and is served to farmers, producers, culinary artisans, and other guests.
Cookbooks, etc