Jim Botsacos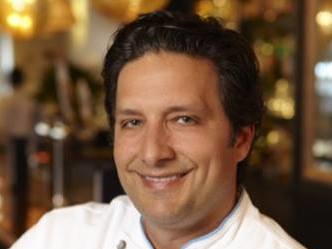 Did you know?
Botsacos' career has spanned New York's finest restaurants, including seven years at The 21 Club, 1986-1993, working with some of the industry's most renowned chefs, including Alain Sailhac, Michael Lomanaco, Geoffrey Zakarian, and Daniel Bruce.
Jim's Featured Recipe
Jim Botsacos is the former chef/partner of acclaimed Molyvos restaurant (1997-2013), and Abboccato restaurant (2004 – 2013). Botsacos is known for creating a fresh, traditional and modern take on Greek cuisine this side of the Mediterranean, using high quality olive oil inspired by heritage. With his background of traditional Greek cooking, he has launched New Greek Cuisine, a smooth and rich olive oil to brighten any dish. He is also working on building his product line with Greek inspired foods such as spreads, frozen foods, and desserts.
Jim has been featured in The New York Times, Esquire, and Bon Appétite. He has appeared on television shows including: Martha Stewart Living, Today Show, The Early Show, PBS Holiday Table, and hosted 13 episodes for ESPN's Cold Pizza.
Born and raised in New York, Botsacos learned to cook at a very young age. He hails from Greek and Italian heritage, which includes a long line of chefs as well as restaurateurs. While his mother cooked the family's day-to-day meals, it was his father's innovative spirit and creativity in the kitchen that inspired him to experiment with food on his own, and also see food as a continually evolving journey.
Botsacos is the author of The New Greek Cuisine cookbook. He currently lives in New York with his wife, Maria, and their two children, Sofia and Dimitri.