Jessica Fellowes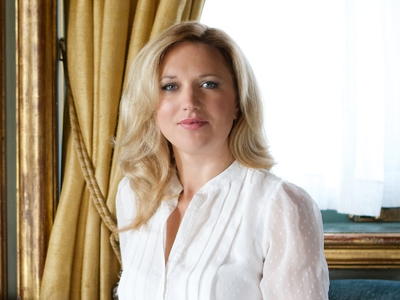 Did you know?
Jessica is the niece of Julian Fellowes, the creator and scriptwriter of Downtown Abbey.
Jessica's Featured Recipe
Jessica Fellowes is an author, journalist and public speaker. Fellowes is best known for her work as writer of the official companion books to Downton Abbey. Her latest, A Year in the Life of Downton Abbey, features seasonal celebrations, traditions and recipes as well as insights into the history of the period and the making of the show, from costumes to locations.
Previously, Jessica has authored The World of Downton Abbey and The Chronicles of Downton Abbey.
Her career began at the Mail on Sunday, where she was a celebrity interviewer, gossip columnist and lifestyle editor for some six years. From there, she went on to be Deputy Editor of Country Life magazine, also writing a weekly Town Mouse column. Her first book, Mud & the City: Dos and Don'ts for Townies in the Country, arose out of a collection of her weekly columns written for The London Paper.
Fellowes has also authored, Is There A Psycho in Your Life? (with forensic scientist Kerry Daynes), Build a Business from Your Kitchen Table and Shape Up Your Business (with the founders of notonthehighstreet.com).
Her writing has appeared in The Daily Telegraph, The Times, The Sunday Times Style Magazine, and many more. She has appeared on BBC Breakfast, the panel show Never Mind the Full Stops, Working Lunch, LBC's Breakfast Show and regional radio programs around England.
Fellowes has spoken at literary festivals and community events from Cheltenham to Scarborough and toured with her lectures from Atlanta to Dallas and almost every Midwest city in between. Website: www.jessicafellowes.com 
Cookbooks, etc