Jerry Traunfield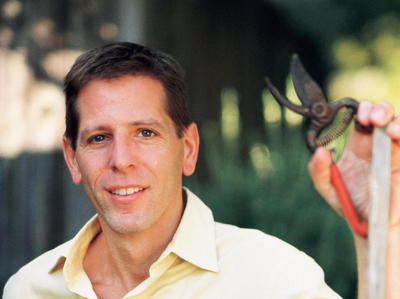 Did you know?
While traveling in India, Jerry was inspired by a culinary tradition that involves a thali, a platter served to each guest holding a variety of small dishes. This way, reasons the chef, everyone gets to have small tastes of exactly what they want.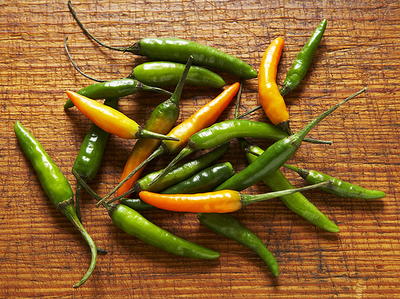 Jerry's Featured Recipe
Simpler Summer Rolls
Jerry Traunfeld recently opened Poppy on Seattle's Capitol Hill. To present his own style of cooking, he designed Poppy's menu by borrowing the idea of an Indian thali. The small plates on the thali highlight seasonal ingredients, fresh herbs, and spices.
Jerry grew up in Maryland and by the age of 12, he was tending vegetables as well as turning out puff pastry. After college in the Northwest, he moved to San Francisco and attended the California Culinary Academy, graduating in 1983.
Following several kitchen stints in San Francisco, including the venerable Ernie's and the opening year of Stars, Jerry moved back to Seattle where he became executive chef of the Alexis Hotel. In 1990, Ron Zimmerman and Carrie Van Dyck tapped him to take over (from Ron) as the chef of a tiny restaurant serving luncheons in a converted garage on the grounds of a working herb nursery. The restaurant was called The Herbfarm.
During his tenure as chef, the restaurant continued to garner national acclaim. The Herbfarm was voted one of the top ten restaurants in the United States in the 2007 Zagat Survey and is a Gayot's Top 40 U.S. Restaurants. It is the only AAA 5-Diamond restaurant in the Northwest.
In 2000, Jerry won the James Beard Award for Best American Chef in the Northwest and Hawaii. His first book, The Herbfarm Cookbook, won the 2000 IACP award for best cookbook by a restaurant or chef. He is currently working on a new book of herbal recipes.
An expert in the subject of culinary herbs, he has been featured in The New York Times Magazine, Food & Wine, Bon Appetit, Gourmet, Fortune, and many other publications. He has appeared on Martha Stewart Living, Better Homes and Gardens Television and The Food Network, and is a regular guest on Public Radio's The Splendid Table.
Nancy Leson of The Seattle Times, called Jerry "an incomparable chef/genius" in a four-star review, and The Herbfarm Restaurant was ranked number 15 of the 50 best restaurants in the United States by Gourmet in 2001. USA Today's Jerry Shriver named his dinner at The Herbfarm as his top meal of 2002. It is the only restaurant in the Northwest to be awarded five diamonds by AAA. Jerry was named one of the "chefs who made a difference" in Bon Appetit's 2003 Decade of Dining issue.
Jerry lives in Seattle with his partner,Stephen, and their two Shiba dogs.