Jeffrey Alford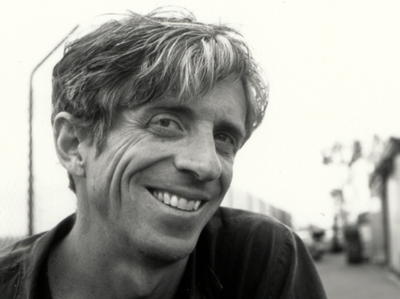 Did you know?
Jeffery and Naomi's latest book, Beyond the Great Wall, won the James Beard Award for Best International Book at the award ceremony in New York on May 4, 2009. It won the same award from the IACP in April.
Jeffrey's Featured Recipe
Jeffrey Alford and Naomi Duguid, travelers, cooks, photographers, and writers, have worked together since they met in 1985. Their interest is to understand and appreciate staple foods and daily home-cooked foods in their cultural context. They do much of their travel, food research, and photography in Asia. Their latest book, Beyond the Great Wall: Recipes & Travels in the Other China, takes readers to Tibet, to the Silk Road oases of Xinjiang, to Inner Mongolia, to Yunnan, Qinghai, and to Guizhou, all provinces that lie outside central China and that are home to distinctive cultures and cuisines.
Four of Jeffrey and Naomi's previous books have been award-winners. Flatbreads & Flavors and Hot Sour Salty Sweet both won the James Beard Cookbook of the Year Award (in 1996 and 2001 respectively). Seductions of Rice and HomeBaking, each won a Cuisine Canada Cookbook Award (in 1999 and 2004). Mangoes and Curry Leaves (2005) explores the food and culture of the Indian subcontinent.
Jeffrey and Naomi are contributing editors for Saveur magazine and their work has appeared in many food magazines, including Food & Wine, Food Arts, Gourmet, and others. They were the recently the subject of an award-winning one-hour documentary film by Jacques Menard, The Recipe Diaries.
They were part of the PBS series Baking with Julia and contributed to the book of the same name; they also appeared in the Food Network series Baker's Dozen.
The couple guest-teach at a number of cooking schools and frequently give slide show-lectures about food traditions around the world. Their stock photo library, Asia Access, specializes in images of food, agriculture, and traditional cultures.
Jeffrey and Naomi live in downtown Toronto. Their websites are www.hotsoursaltysweet.com and