Janet Fletcher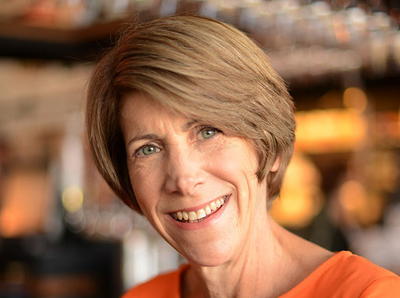 Did you know?
Janet first gained an appreciation for cheese and French cooking in general when she spent a college semester in France. When she returned home, she began to incorporate a cheese board into nearly every meal. "It's a good excuse to sit for awhile longer," she says.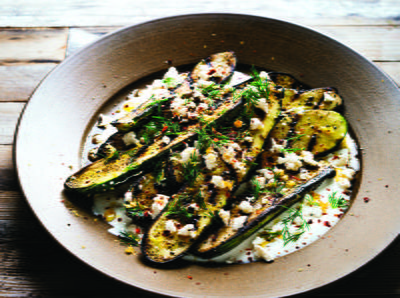 Janet's Featured Recipe
Grilled Zucchini with Yogurt Sauce, Feta, Lemon and Dill
Janet Fletcher is a cookbook author and food writer who trained at the Culinary Institute of America, and at the celebrated Chez Panisse restaurant in Berkeley, California. She is a staff food writer for the San Francisco Chronicle, where her work has won three James Beard Awards.
Janet has written on wine and food topics for numerous national magazines, including Saveur, Food & Wine, Metropolitan Home, Fine Cooking and Bon Appétit. She is the author or co-author of 20 cookbooks, including Cheese & Wine: A Guide to Selecting, Pairing, and Enjoying; The Cheese Course; Pasta Harvest and Fresh from the Farmers' Market. A collaboration with Michael Chiarello, Michael Chiarello's Casual Cooking, won an International Association of Culinary Professionals cookbook award.
Janet's newest book, Yogurt was published in April 2015.
A certified Master Gardener who maintains a large edible and perennial garden, Janet lives in Napa Valley, California, with her winemaker husband. Janet's website: http://www.janetfletcher.com/