Jamie Shannon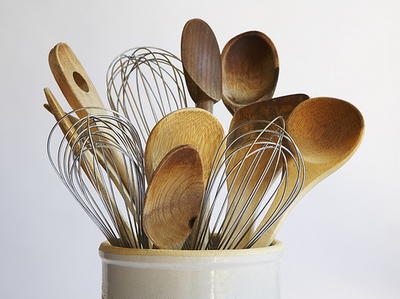 Did you know?
When he wasn't cooking or spending time with his wife and son, Jamie liked to ride the Harley-Davidson motorcycle he had bought from a Shriner who used to ride it in New Orleans' Mardi Gras Parade.
Jamie Shannon was hired by Chef Emeril Lagasse in 1984 to join his kitchen staff at Commander's Palace, the famed New Orleans restaurant owned and operated by the legendary Brennan family. When Emeril left in 1990, Jamie became executive chef and stayed at Commander's Palace until his untimely death in November of 2001, at the age of 40.
Jamie worked with Commander's managing partners and cousins, Lally Brennan and Ti Adelaide Martin, on Commander's Kitchen cookbook. The book became a testimony to their collective passions and Jamie's incredible culinary talent.
Jamie was born and raised in New Jersey but became well known as a champion of southern Louisiana regional ingredients and cooking. He won the James Beard Award as best Southeastern chef in 1999 and led the kitchen of Commander's Palace when the Beard Foundation named the restaurant the nation's best in 1996. Jamie and Commander's Palace were recipients of numerous other awards, too. Those honors include Chef of the Year from Chefs of America, 1992; Outstanding Service Award, James Beard Foundation, 1993; No. 1 Restaurant in America, Food & Wine magazine, 1995; Most Popular Restaurant, Zagat Survey, New Orleans, 1999; and No.2 Chef in the World, Robb Report, 1999.
In his obituary in Nation's Restaurant News, Jamie is quoted as saying about his adopted city, "It is my home. I love the summer. The food is incredible. The people are outstanding. And then you have the music. It has so much culture and depth. I wake up every morning and say, 'I love New Orleans, and I love my wife and I love my job.'"
Cookbooks, etc