Jamie Oliver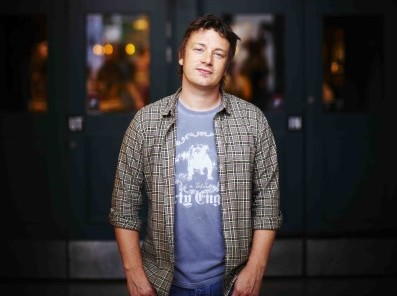 Did you know?
In 2012, Jamie was awarded the TED award. In his acceptance speech, he called for global food brands, including supermarkets and manufacturers, to take responsibility for educating people about how to eat a balanced diet.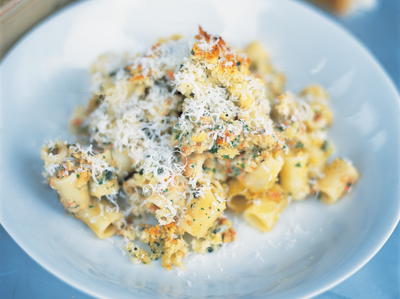 Jamie's Featured Recipe
Quick Tomato Macaroni and Cheese
Jamie Oliver is one of the world's best-known television personalities and one of Britain's most famous exports. His television series include The Naked Chef, Jamie's Kitchen, Jamie's School Dinners, Jamie's Great Italian Escape, and Jamie's 30 Minute Meals. 
In 2010, he launched his food revolution in the United States. Building on everything he had learned at home, Jamie travelled to Huntington, West Virginia, which had been called "the most unhealthy town in America," to help some of the residents turn around their lives. His efforts could be seen on the prime time and the Emmy Award-winning series Jamie's Food Revolution on ABC.
Jamie has inspired people to spend more time enjoying being in the kitchen – and even start growing their own food. His programmes have now been broadcast in over 100 countries including the USA, Australia, South Africa, Brazil, Japan and Iceland. Having been translated into over 30 languages, the accompanying cookbooks are bestsellers not only in the UK but across the world. His 2010 book, Jamie's 30 Minute Meals, became Jamie's first million-selling book in the UK as well as being the fastest-selling non-fiction book since records began.
The high street restaurant collection 'Jamie's Italian' is hugely popular across the UK and the Fifteen restaurant group which he founded in 2002, provides training for young people in three locations around the world as well as producing food of the highest quality. Jamie's newest restaurant, Barbecoa in London, is a partnership with American chef Adam Perry Lang. 
Jamie lives in London and Essex with his wife, Jools, and their four children, Poppy, Daisy, Petal, and Buddy Bear. Find out more about Jamie's Food Revolution and visit his website:  http://www.jamieoliver.com/.