Jamie Deen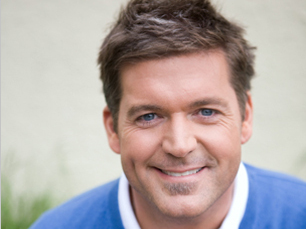 Did you know?
Jamie and Bobby's Food Network show, Road Tasted, is one of the most searched cooking shows in television history. Viewers apparently like the hosts as much as its down-home recipes.
Jamie's Featured Recipe
Jamie Deen is the author with his brother Bobby of three cookbooks. He has worked with his famous mother, Paula Deen, for a number of years and with her and his brother has created the Deen brand so that today it is one of the most recognizable in the culinary community.
Jamie and Bobby wrote The Deen Bros. Cookbook—Recipes from the Road, which was followed by Y'all Come Eat and Take It Easy.
Jamie appeared on Paula's television show before launching his own program with his brother called Road Tasted. The two also have plans to publish stand-alone magazines that focus on tailgating, grilling and barbecue, and other Southern food traditions. The television show and magazines are aimed at a younger, more male audience than Paula's.
Jamie is the older of Paula's two sons and when the family decided to open a restaurant in Savannah a number of years ago, Jamie's business acumen helped launch not only a successful local business but a brand. The restaurant, called The Lady & Sons is still in Savannah, Georgia.
Jamie and his wife Brooke live with their son Jack in Savannah. His website is http://www.thedeenbros.com/