James Beard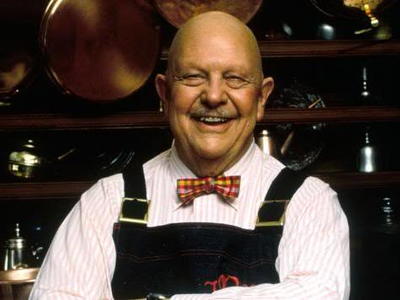 Did you know?
Jim Beard was nothing if not practical. "It is true thrift to use the best ingredient available and to waste nothing," he said. Good food could not be "made of inferior ingredients masked with high flavor."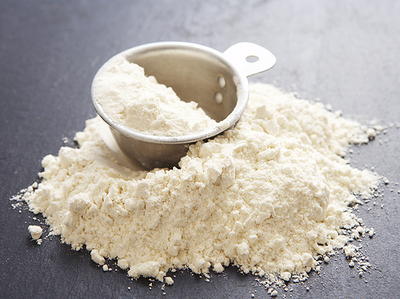 James's Featured Recipe
Lazy Daisy Cake
Anointed the "dean of American cookery" by The New York Times in 1954, James Beard laid the groundwork for the food revolution that has put America at the forefront of global gastronomy. He was a pioneer on many fronts. He hosted of the first televised food program in 1946, was the first to suspect that classic American culinary traditions might cohere into a national cuisine, and was an early champion of local products and markets. Jim nurtured generations of American chefs and cookbook authors who have changed the way we eat.

James Andrew Beard was born on May 5, 1903, in Portland, Oregon. His mother, an independent English woman passionate about food, ran a boarding house, which he referenced all his life. His father worked at Portland's Customs House. The family spent summers at the beach at Gearhart, Oregon, fishing, gathering shellfish and wild berries, and cooking meals with whatever was caught.

After a brief stint at Reed College in Portland, in 1923 Beard went on the road with a theatrical troupe. He lived in Europe for several years studying voice and theater, but returned to the United States for good in 1927.

Although he kept trying to break into the theater and movies, by 1935 he needed to supplement his income. When he and a friend started a successful catering business devoted to cocktail party food, Jim finally realized that his future lay in the world of food and cooking.

The catering business led to the publication of his first cookbook, Hors D'Oeuvre and Canapés in 1940, followed by Cook it Outdoors in 1942.

In post World War II New York, Jim became immersed in the culinary community. Between 1945 and 1955 he wrote several seminal cookbooks. He appeared in his own segment on television's first cooking show on NBC in 1946, and then on many other spots on television and radio. He contributed articles and columns to Woman's Day, Gourmet, and House & Garden, served as a consultant to many restaurateurs and food producers, and ran his own restaurant on Nantucket. He became the focal point of the entire American food world.

In 1955, Jim established the James Beard Cooking School. He continued to teach cooking to men and women for the next 30 years, both at his own schools (in New York City and Seaside, Oregon), and around the country at women's clubs, other cooking schools, and civic groups. He was a tireless traveler, bringing his message of good food, honestly prepared with fresh, wholesome, American ingredients, to a country just becoming aware of its own culinary heritage. Jim also continued to write cookbooks, most of which became classics and many of which are still in print.
When James Beard died at 81 on January 21, 1985, he left a legacy of culinary excellence and integrity. After his death, Julia Child had the idea to preserve his Greenwich Village brownstone as the gathering place it was throughout his life. Jim's former student, Peter Kump, spearheaded the effort to purchase the house and create the James Beard Foundation, whose mission statement is "To celebrate, preserve, and nurture America's culinary heritage and diversity in order to elevate the appreciation of our culinary excellence." The annual James Beard Foundation Awards have been deemed "the Oscars of the food world" by Time Magazine.

Julia Child summed up Jim's life this way: "Beard was the quintessential American cook. Well-educated and well-traveled during his almost 82 years, he was familiar with many cuisines but he remained fundamentally American. He was a big man, over six feet tall, with a big belly, and huge hands. An endearing and always lively teacher, he loved people, loved his work, loved gossip, loved to eat, loved a good time."
For more information go to www.jamesbeard.org.