Jaimee Young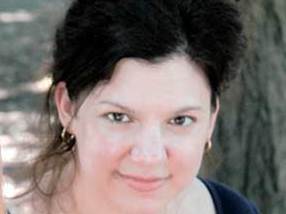 Did you know?
Jaimee received a degree in pastry arts from The French Culinary Institute.
Jaimee's Featured Recipe
Jaimee Young was a writer, recipe developer, and co-authored the book Campfire Cookery with Sarah Huck.
Jaimee and Sarah Huck met while working as professional cookie decorators at Amy's Bread in New York City. They re-connected in the spring of 2008, when Jaimee joined Sarah as part of The New York Times' food columnist and cookbook author Melissa Clark's editorial and recipe team.
On January 9, 2012 Jaimee Young died after battling cancer for over a year. Jaimee always managed to find the simple pleasure in everything she wrote about — even toast:
Toast. Everybody can make it. It can be as cheffy or as slobby as you like. It can pass as a snack with tea or a cocktail party tapas. It can be loaded up with good stuff for a full meal or drizzled with sweeties for dessert. I love toast. It has the capacity to be anything to anybody, while still retaining that humble "who me?" innocence that is so coyly endearing. And it smells good too.
Like the foods she wrote about, Jaimee's writing was itself one of life's simple joys.
Cookbooks, etc