Jacques Torres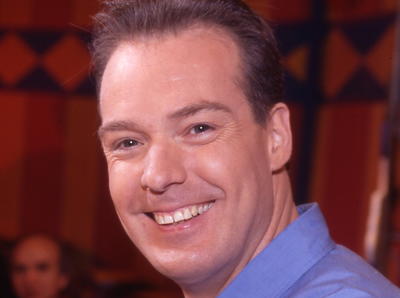 Did you know?
Jacques loves chocolate, but is also an athlete who regularly participates in the New York City Marathon.
Jacques's Featured Recipe
Jacques Torres grew up in Bandol, France, a small town in the southern region of Provence. At age 15 and during a vacation, he began an apprenticeship at La Frangipane, a small pastry shop in his hometown. After two years, he completed his apprenticeship requirements and graduated first in his class. He continued his practice in La Cadiere d'Azur while waiting for his obligatory year of military time.
In 1980, on a bet with a friend, he approached the Michelin two-star chef Jacques Maximin at the Hotel Negresco and asked for a job. Maximin gave him an hour to return to work with a chef's coat. This was the beginning of a relationship that would last for eight years and take him around the globe. At the hotel, he refined his skills and nurtured his intuitive sense for confectionery artistry.
Jacques earned the degree of Master Pastry Chef on his days off from work and also taught pastry at a local culinary school in Cannes. During these years, he prepared for the Meilleur Ouvrier de France competition and in 1986, was awarded the prestigious M.O.F. medal. He was the youngest chef to earn the distinction.
In 1988, the Ritz Carlton Hotel Company hired Jacques as corporate pastry chef and he relocated to the United States. He opened the Ritz Carlton hotel in Palm Springs, California, and, later that year, transferred to the corporate headquarters in Atlanta, Georgia.
Jacques moved to New York in 1989 when Sirio Maccioni invited him to work at Le Cirque, one of New York's best known restaurants. During his tenure at Le Cirque, Jacques served presidents, kings, and celebrities. He earned many honors and awards, judged competitions and participated in culinary and charity events.
With the new millennium, Jacques opened his own chocolate factory in Brooklyn serving the wholesale and retail markets. Jacques Torres Chocolate specializes in fresh, hand-crafted chocolates that are free of preservatives and artificial flavors. Jacques has given new life to classic recipes and uses state-of-the-art technology.
In 2004, he opened Jacques Torres Chocolate in Manhattan. There are now two Manhattan stores. The stores incorporate both a café and manufacturing plant. Jacques is the only New York City chocolatier who creates not only his own candy, but his own chocolate from the beans.
Jacques' former television show, Dessert Circus with Jacques Torres aired 52 episodes, and also released two companion cookbooks: Dessert Circus: Extraordinary Desserts You Can Make at Home, which earned a 1999 James Beard nomination, and Dessert Circus at Home. He also has hosted the Food Network programs Chocolate with Jacques Torres, Passion for Chocolate with Jacques Torres and Passion for Pastry with Jacques Torres. His Decadent Desserts with Jacques Torres is a holiday special and Easter Sweets with Jacques Torres is an Easter special.
The list of Jacques' culinary awards and achievements is long and impressive. During the 1980s in France, he consulted for Cointreau and Valrhona chocolate; participated in the rededication ceremonies for the Statue of Liberty honoring French President Francois Mitterand and United States President Ronald Reagan; he received the gold medal from the Japanese Pastry Chef Association; won the 1986 French Championship of Desserts; traveled to Tokyo, Sydney, Melbourne, and Spain for "pastry weeks;" and competed in numerous culinary events in France.
Jacques lives in New York City.