Jacques Pepin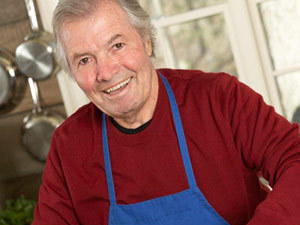 Did you know?
From 1956 to 1958 Jacques Pepin was the personal chef to three heads of state in France, including Charles de Gaulle.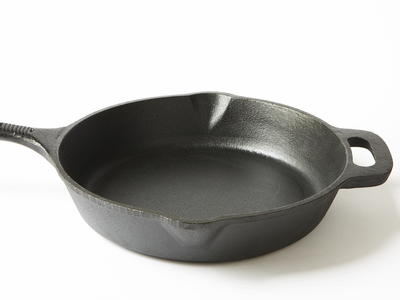 Jacques's Featured Recipe
Crispy Sweetbreads
During the course of Jacques Pépin's long, illustrious career he has published 26 cookbooks and hosted twelve public television cooking series. 2011's Essential Pépin includes his signature dishes and comes with a DVD demonstrating recipes and techniques. It coincides with the beginning of a TV series of the same name.
Jacques' 2007 book, a visual biography entitled Chez Jacques: Traditions and Rituals of a Cook, contains 100 of his favorite recipes, showcases his art, has essays on food history and cooking, and includes photographs of him enjoying life with family and friends.
Chez Jacques follows his bestselling memoir, The Apprentice: My Life in the Kitchen, which was published in hardcover in 2003 and in paperback in 2004 by Houghton Mifflin.

Fast Food My Way produced by KQED-TV in San Francisco, is a 2004 PBS-TV series with a companion cookbook published by Houghton Mifflin. A follow-up series and cookbook, both titled More Fast Food My Way, debuted in 2008.

Jacques was born in France in Bourg-en-Bresse, near Lyon. His first exposure to cooking was as a child in his parents' restaurant, Le Pelican. At age 13, he began his formal apprenticeship, working in restaurants in Lyon and Paris, where he trained under Lucien Diat at the Plaza Athénée. He also worked as a personal chef to heads of state.

Moving to the United States in 1959, Jacques began a career that included stints at New York's famed Le Pavillon and also at the Howard Johnson Company. He studied at Columbia University during this period, earning an M.A. degree in 18th-century French literature in 1972.

Two of Jacques' early ground-breaking books, La Technique and La Methode, are still used as textbooks for teaching the fundamentals of French cuisine.

Among Jacques' television cooking shows, have been several appearances with Julia Child. One of Julia's last shows was the 1999 PBS series Julia and Jacques Cooking at Home, where the two cooked and taught together. Jacques' work with Julia Child was honored with a daytime Emmy Award in 2001.

A former columnist for The New York Times, Jacques writes a quarterly column for Food & Wine. He also participates regularly in that magazine's Food & Wine Classic in Aspen and at other culinary festivals and fund-raising events worldwide. In addition, he is a guest on such commercial TV programs as The Late Show with David Letterman, The Today Show, and Good Morning America.

Jacques is also an accomplished artist and his paintings hang throughout the home he shares with his wife Gloria in Madison, Connecticut.

Jacques' website is www.jacquespepin.net