Ilana Simon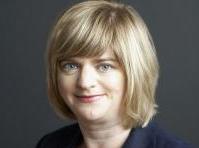 Did you know?
Ilana holds a BA in Political Science and English from the University of Winnipeg.
Ilana's Featured Recipe
Ilana Simon is a food writer, editor, and author.
Ilana joined the University of Manitoba Faculty of Medicine in 2008 as the Director of Communications and Marketing. She serves as the editor for Manitoba Medicine as well as the Faculty of Medicine Annual Report.
She has worked as a food columnist for the The Winnipeg Free Press for 12 years. Ilana is the author of four cookbooks, 125 Best Fondue Recipe, 125 Best Indoor Grill Recipes, 125 Best Ground Meat Recipes, and The Fondue Bible.
She currently resides in Winnipeg, Manitoba where she enjoys hosting fondue parties all year round.
Cookbooks, etc