Helen Nash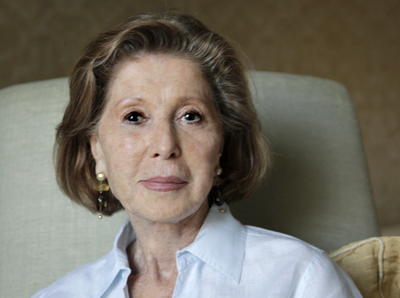 Did you know?
Born in Poland, Helen arrived in the United States in 1949 when she was a teenager. Today, she develops recipes and teaches kosher cooking, often to benefit New York charities.
Helen's Featured Recipe
Helen Nash was born in Krakow, Poland, and arrived in the United States as a teenager in 1949. As a very young girl, she spent the Second World War in labor camps in Siberia and Central Asia with her parents and her sister.
She is the author of three kosher cookbooks: Helen Nash's New Kosher Cuisine; Kosher Cuisine; and Helen Nash's Kosher Kitchen. Since the publication of these books, she has developed many more kosher recipes, all of which embody her principles of nutritious, uncomplicated, and attractive kosher food for every day as well as entertaining.
Said a reviewer in the New York Times: "Basically, Kosher Cuisine is not a traditional Jewish cookbook but a sophisticated contemporary book of kosher recipes that are easy, quick, light, fat-free and nutritious."
Helen's third book is a collection of contemporary recipes for committed cooks, kosher or not. The book also contains some traditional dishes, the author says, and will appeal to "the Google and Twitter crowd."
Over the years, she has taught widely and published in a variety of newspapers and magazines. She has given cooking demonstrations and lectured at New York University and Yeshiva University, and has taught at De Gustibus at Macy's.
Much of Helen's teaching has been to benefit charities in New York City, where she lives.