Hannah Kaminsky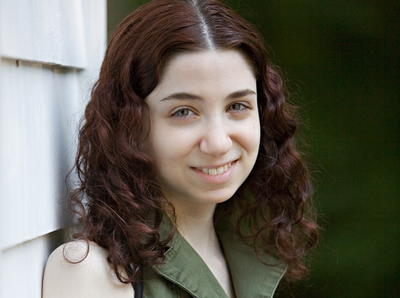 Did you know?
"I don't use egg replacer for most things just because I see it as a whole new craft," says Hannah. "I'm not replacing things, I'm not taking them out, I'm just creating something from scratch."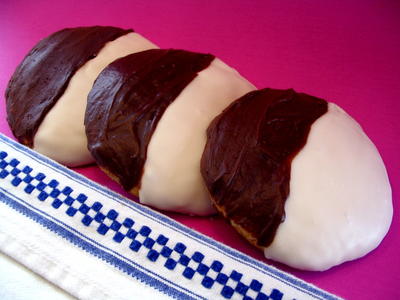 Hannah's Featured Recipe
Black and Whites
Hannah Kaminsky is the author of My Sweet Vegan, a cookbook of desserts and other sweets that are suitable for vegans as well as everyone else, regardless of their dietary proclivities.
Her next book, Vegan Desserts, is scheduled for publication in the spring. Hannah says this book will have more than 100 recipes including "my much sought-after meringues and macaroons."
She began experimenting in the kitchen as a child and when she got a little older, developed a passion for vegan baking. By her senior year in high school, Hannah was producing award-winning sweets, which she gathered for her first book. Hannah not only developed every recipe, she also tested and photographed them for the book.
One of her triumphs, she says, is a vegan marshmallow for her version of mallomars. She also created Mimosa Mallowmars, which are imbued with orange zest and champagne and then dipped in dark chocolate.
Hannah is now in her first year of college and working on a second cookbook. Her blog is http://bittersweetblog.wordpress.com and her website is www.mysweetvegan.com