Greg Atkinson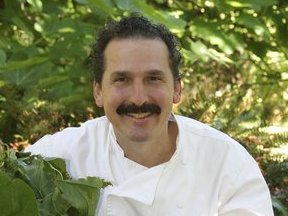 Did you know?
Greg develops menus and recipes for Ogo, a certified organic retailer that delivers quality sustainably grown and freshly prepared breakfast lunch and dinner to the workplace, with stores in Orange County, Los Angeles and Seattle.
Greg's Featured Recipe
Greg Atkinson is a chef and the leading voice in Pacific Northwest Culinary trends. He is the author of the seven cookbooks including, Greg Atkinson's In Season: Culinary Adventures of a Pacific Northwest Chef, and a contributing editor to Food Arts. He also writes the Taste column for Pacific Northwest Magazine, Sunday newsmagazine of The Seattle Times. 
As a lively food commentator, he is regularly featured in radio and television including "The Beat" on KUOW, Seattle's NPR affiliate.
Greg is active in the International Association of Culinary Professionals (IACP), and has served as Convivium Leader for Slow Food Seattle. He was featured in the 2005 season of the James Beard Award winning PBS series Chefs A'field, and was the host of KCTS Chefs 2006.
He lives west of Seattle, on Bainbridge Island with his wife and two sons on a peaceful acre with a small orchard of century-old apple trees, fig trees, grape vines and an organic flower and vegetable garden.
Greg's website: http://westcoastcooking.com