Gina Neely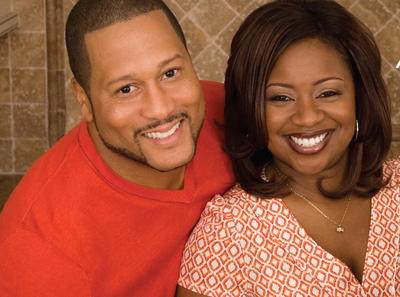 Did you know?
Gina and Pat were high school sweethearts and reunited at their 10th high school reunion. They were married soon afterwards, in 1994.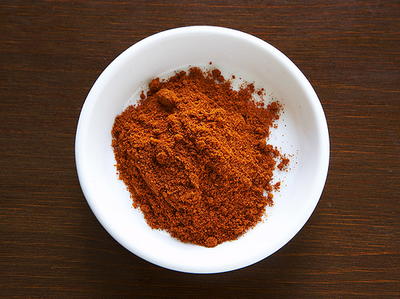 Gina's Featured Recipe
Neely's Barbecue Seasoning
Gina and her husband Patrick (Pat) Neely are co-owners of Neely's Bar-B-Que, a Memphis, Tennessee, family restaurant that is now one of the most successful barbecue restaurants in the South. The Neelys also host a Food Network show called Network's Down Home with the Neelys.
The show premiered early in 2008 and became the highest-rated series debut in the five-year history of Food Network's "In the Kitchen" weekend block. It continues to enjoy top ratings. The Neelys launched a second Food Network show in July 2008, Road Tasted with the Neelys, a cross-country search for specialty stores and family-run businesses that make hand-crafted, one-of-a-kind edibles. They just released their first cookbook titled Down Home with the Neelys.
The Neelys now have two locations in Memphis and one in Nashville. Additionally, they operate several concessions in the Memphis FedEx Forum and their products are sold online and in grocery stores nationwide.
Neely's Bar-B-Que was awarded the 2007 Business of the Year by Memphis MED-Week (Minority Enterprise Development) and a Blue Ribbon Small Business by the U.S. Chamber of Commerce in Washington, D.C.
Gina manages the catering division of Neely's Bar-B-Que, which has expanded to more than 25 percent of the restaurant's total sales. She also oversees sales of all Neely's products including sauces, seasonings, shirts, hats, and aprons. Before joining her husband in the family business, Gina served as branch manager at National Bank of Commerce in Memphis and was an events coordinator for The Carter Malone Group, a local public relations firm.
Gina is a member of the Memphis Restaurant Association, on the steering committee for The Women's Empowerment Summit for the Memphis Housing Authority, and on the PTSA of Cordova High School. She is also a member of The Dreamers Club for the National Civil Rights Museum and an active member at Cummings Street Missionary Baptist Church where she serves in the Hospitality and Greeters ministries.
Gina and Patrick support Memphis youth by sponsoring 25 children to attend NBA Memphis Grizzlies home games. They are long-time supporters of Melrose High School, Central High School athletics and the Martin Luther King, Jr. Basketball Tournament.
The Neelys have appeared on Food Network's Paula's Home Cooking, Paula's Party, Road Tasted, hosted by Jamie and Bobby Deen, BBQ With Bobby Flay, and several Food Network holiday specials.
They live in Memphis with their two daughters. Their website is
http://www.neelysbbq.com/home.htm