Gina DePalma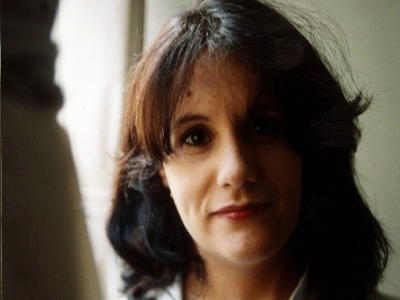 Did you know?
"I have had the opportunity to work with the genius of Mario Batali and a succession of gifted chefs and cooks who have enriched me as a chef and a person. It's been a gratifying and wild ride."
Gina's Featured Recipe
Gina DePalma was a pastry chef whose artfully simple Italian desserts helped make Babbo in Greenwich Village one of Manhattan's most beloved and admired restaurants. 
She was also a cookbook author who contributed the dessert chapter for Mario Batali's book, The Babbo Cookbook. Followed by, Dolce Italiano, Desserts from the Babbo Kitchen which was published in 2007. 
Gina grew up in an Italian family near New York City working in kitchen restaurants to save money for law school. She soon decided the kitchen was more enticing than the law, and went to culinary school.
Gina became a pastry apprentice at New York's Chanterelle restaurant and then went on to work in pastry at Gramercy Tavern, where she worked for Claudia Fleming. Her next job was as pastry chef for The Cub Room in Soho, after which she went to work at Babbo.
Gina was named as Outstanding Pastry Chef by the James Beard Foundation and won the Bon Appetit Magazine Award for Best Pastry Chef. Her work was featured in the New York Times, the New York Daily News, New York Magazine, Gourmet, Chocolatier, Food & Wine magazine, and Pastry Art and Design magazine. In 2005, Pastry Art and Design named her one of the top ten pastry chefs in America.
After leaving Babbo in 2013, she made frequent trips to Italy, gathering ideas for a second cookbook, which she completed, but had not found a publisher for. In 2015, Gina DePalma lost her battle with ovarian cancer at just 49 years old.