Frank Falcinelli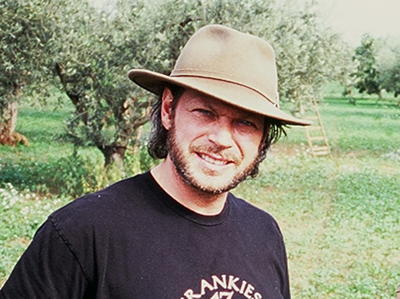 Did you know?
In 2005, Frank Falcinelli & Frank Castronovo launched their own line of extra virgin olive oil, available at the restaurants and through retailers across the Northeast.
Frank's Featured Recipe
As a chef, author and restaurant owner, Frank Falcinelli owes his passion for cooking to his Italian grandmother, whose kitchen produced the flavors that shaped his professional life today.
After graduating from the Culinary Institute of America in 1986, he worked in Michelin two-star restaurants in France including Maxim's of Paris and Jardin de l'Opera. When he returned to New York he worked with chefs Charlie Palmer and David Burke. He was also a partner and Executive Chef in the New York restaurant Moomba.
Frank worked as a culinary consultant while developing a concept for a casual Italian eatery. The restaurant became a reality after he reunited with his childhood friend and fellow chef, Frank Castronovo in 2003.
Frankies Spuntino opened its doors on September 13, 2004. The Brooklyn building had been an Italian social club, and it was a classic "fixer-upper" when discovered by Frank and Frank.
The chefs are now owners of Frankies 457, Frankies Spuntino, Prime Meats and two Café Pedlars in New York City.
He lives in Brooklyn with his French bulldog, Frankies mascot Merlin.