Frank Castronovo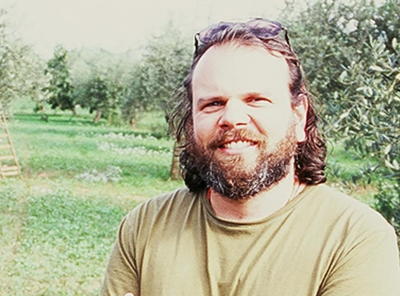 Did you know?
Frank Castronovo and Frank Falcinelli grew up together as friends and neighbors in Queens, New York. After losing touch for 18 years, they reunited by lucky coincidence in November 2003. Both were consulting in food and nutrition at the time.

Frank's Featured Recipe
Chef, author, and restaurant owner Frank Castronovo learned about Southern Italian food in his grandparents' kitchen. In 1987, he began a professional apprenticeship at The Russian Tea Room under Chef Jacques Pepin. Three years later, he headed to France where he worked for Chef Jean Fleury at the three-Michelin-starred Paul Bocuse.
Once he returned to New York he joined Chef David Bouley's opening team at restaurant Bouley. In 1992, Frank opened a bistro called Jean Claude in Soho. In 2003, he opened Chelsea restaurant, Parish & Company, where he reunited with old friend Frank Falcinelli.
The pair opened Frankies 457 Spuntino together in Carroll Gardens, Brooklyn, in 2004. Two years later they opened a second property, Frankies 17 Spuntino, on Manhattan's Lower East Side.
Prime Meats and Café Pedlar followed in early 2009. Later that summer they officially launched Francis Louis Events & Catering, and opened a second Café Pedlar location in Manhattan.
Frank lives with his wife and two daughters in Carroll Gardens, Brooklyn.