Fran Bigelow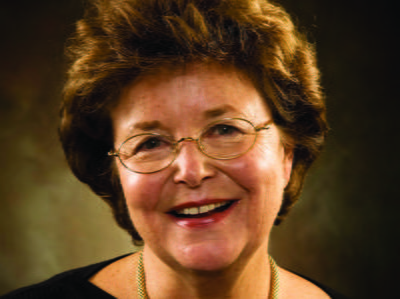 Did you know?
When she moved from San Francisco to Seattle, Fran hauled along her then 10-year-old and much-beloved six-burner Wolf range. She simply could not be parted from her stove.
Fran's Featured Recipe
Fran Bigelow is an artist and master chocolatier who makes European-style chocolates in Seattle, Washington. She has studied in Paris and California, and says she fueled her early interest in the culinary arts by cooking through Julia Child's books.
Fran's passion for life underscores her appreciation of pure flavors paired with superb, fresh ingredients. Her joie d'vie and devotion to her art has been an inspiration for others. Her Gold Bars are considered the gold standard for sophisticated candy bars and are sold in specialty markets from coast to coast.
She is the long-time owner of Fran's Chocolates Ltd., located in Seattle and Bellevue, Washington, which also operates a large mail-order business at www.franschocolates.com.
Fran is considered one of the finest chocolatiers in the country. When she opened her first store in 1982, she concentrated on pastries and the only chocolates were cocoa-dusted truffles. These were in such demand, however, she soon was making hand-dipped truffles, too. Today, Fran sells no pastries, although she says one of the reasons she wrote her book was to include some of her longtime favorites.
Cookbooks, etc