Flo Braker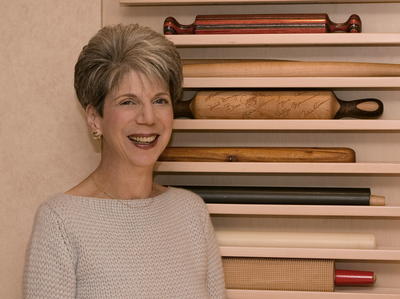 Did you know?
Get a scale! Flo Braker's advice to nervous bakers is to weigh ingredients on an accurate scale. It's important, she says, to measure meticulously when you bake. Weighing flour and sugar takes the guesswork out of it.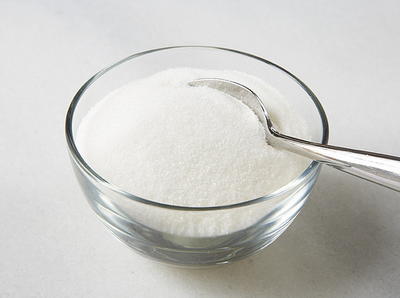 Flo's Featured Recipe
Harlequins
Flo Braker specializes in American and European baking and pastry making as well as fruit and chocolate desserts. Her trademark is her extraordinary variety of sweet miniatures, with an emphasis on baking techniques.
Flo has been teaching baking techniques and her sweet miniatures across the country for 35 years. She has been a baking consultant to many, including MGM Studios for a movie featuring Ted Danson called Getting Even With Dad. She wrote a column on entertaining for the San Jose Mercury News from 1984 to 1989, and has been The Baker columnist for the San Francisco Chronicle's food section since 1989.
Flo's most recent book is Baking For All Occasions: A Treasury of Recipes For Everyday Celebrations. She broke new ground in the literature of dessert making in 1985 with her The Simple Art of Perfect Baking and the IACP award-winning Sweet Miniatures: The Art of Making Bite-Size Desserts, a book that was completely revised in 2000. Flo collaborated with 12 other bakers on The Bakers Dozen cookbook.
Flo has participated on public television with the late, very great Julia Child in Baking with Julia, the FoodNetwork's Baker's Dozen series (five shows) and Live with Sara Moulton. Flo featured her sweet miniatures in two baking segments on another PBS show, Home Cooking. She is an on-line contributor to Sally's Place website with her "Occasional Baking" column.
Flo is a charter member and past-president of the International Association of Culinary Professionals, a charter member and past-president of the San Francisco Professional Food Society, and a charter member and immediate past-president of The Bakers Dozen. She also served for three years as a trustee of the International Association of Culinary Professionals Foundation (now known as The Culinary Trust). She served for five years as a member of the Board of Directors of the Northern California Chapter of the American Institute of Wine and Food, is a member of Les Dames D'Escoffier, San Francisco Chapter, Women Chef's and Restaurateurs, International Women's Forum, and a 1997 inductee into The James Beard Foundation Lifetime Who's Who of Food and Beverage in America.
Flo, proud grandmother of three, lives with her kind, supportive husband in Palo Alto, California.