Eula Mae Dore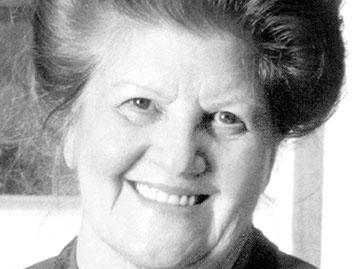 Did you know?
Cookbook author Marion Cunningham, writing in the Los Angeles Times, said "Thanks to Eula Mae Doré, a great Southern cook…I've learned to make the best buttermilk biscuits I've ever had...the artfulness of her preparation was a joy to watch."
Eula Mae's Featured Recipe
Eula Mae Doré was a Cajun cook and cookbook author who lived on Avery Island, Louisiana, from 1949 until 2008.
Her book, written with Marcelle R. Bienvenu, Eula Mae's Cajun Kitchen: Cooking Through the Seasons on Avery Island, chronicles her life on the island, which she called her Garden of Eden, and follows her through a year of cooking with the seasons and creating authentic Cajun dishes.
Eula Mae's mother died when Eula Mae was only 10 years old and she helped her father raise her brother and sister. In 1949, she married Walter Doré and moved to Avery Island, which was not too far from her birthplace in Southern Louisiana. Although she was not a trained cook, she taught herself, being particularly interested in the Cajun food she remembered her mother and aunt making when she was a child. She had learned to cook from her grandmother, but since she did not live with her, she ended up being largely self taught.
On Avery Island, she and Walter ran a general store where the food she prepared for her customers captured the attention of the McIlhenny family. Soon, she was managing the commissary for the family's Tabasco Company and also cooked for special personal and press events for the family and the company.
Over the years, Eula Mae cooked alongside the well known chefs and cooks who visited the McIlhenny family on Avery Island for various functions and events. These included Pierre Franey, Jacques Pepin, and Sheila Lukins.
Eula Mae died in 2008 at the age of 79.
Cookbooks, etc