Eric Ripert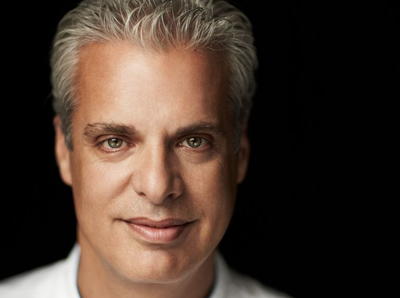 Did you know?
Eric Ripert features recipes on his website that are all cooked in a toaster oven. He says it's the easiest way to cook meals for his son. "Remember that cooking at home shouldn't feel like work; it's an act of creation -- have fun," he says.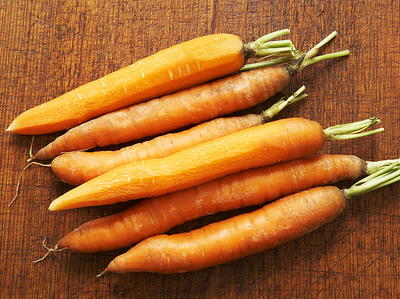 Eric's Featured Recipe
Veal Demi-Glace
Eric Ripert, one of the most celebrated chefs of our time, is the chef and part-owner of Le Bernardin in New York City, and recently opened 10 Arts, in the Philadelphia Ritz-Carlton.
Le Bernardin has been named the best in the city (Zagat); been awarded four stars by the New York Times for four years in a row; been named "Outstanding Restaurant of the Year" (James Beard Foundation); been called one of the "Seven Food Temples of the World" (GQ magazine); and earned the top, three-star honor in the Michelin Guide's 2005 edition. And these are only a few of his accolades!
Eric is the host of RESERVE CHANNEL's Show "On the Table." He has also appeared onTop Chef, Late Show with David Letterman, Charlie Rose, The Ellen DeGeneres Show, TODAY, Live with Regis and Kelly and The Martha Stewart Show. In September 2009, AVEC ERIC, Ripert's first TV show, debuted on PBS stations. The show ran for two successful seasons and earned two Daytime Emmy Awards. He has published four cookbooks: A Return to Cooking, Le Bernardin Cookbook, On the Line, Avec Eric. Newsweek named A Return to Cooking as one of the best gift books of the 2002 holiday season.
He attributes his appreciation of cooking to his early exposure to two cuisines: He was born in Antibes, France, then moved as a young child to Andorra, just over the Spanish border. Eric cooked in some of the great restaurants in Paris, including working under Joël Robuchon at Jamin. He moved to the United States in 1989 to work for the legendary Jean-Louis Palladin at Jean-Louis in the Watergate Hotel in Washington, D.C. In 1991, he moved to New York, working briefly as David Bouley's sous-chef before Maguy and Gilbert Le Coze recruited him as chef for Le Bernardin.
Eric is the chair of City Harvest's Food Council, which works to bring together New York's top chefs and restaurateurs to raise funds and increase the quality and quantity of food donations to New York's neediest.
When not in the kitchen, Ripert enjoys good tequila and peace and quiet. He lives on the Upper East Side and Sag Harbor with his wife and young son. His website is www.aveceric.com.
Cookbooks, etc