Eric Gower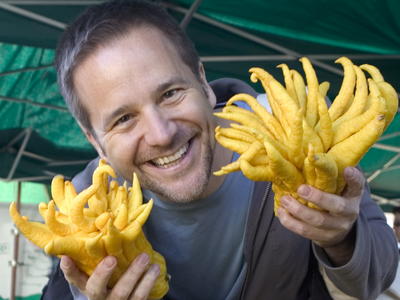 Did you know?
Eric has stopped eating with forks and much prefers wood or bamboo chopsticks. He says: "There is something about the feel of wood inside the mouth. Most of us probably remember the rough and warm texture of the twigs we tasted as children. It is a most pleasant memory for me."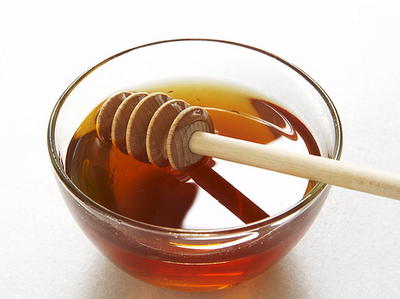 Eric's Featured Recipe
Pickled Ginger
Eric Gower is a writer, cooking teacher, and private chef based in California's Bay Area.
A week after graduating from UC Berkeley with a degree in modern Japanese literature in 1987, Eric Gower found himself hitchhiking around Japan. He wound up staying for 15 years, working for the Prime Minister's office as an editor and ghostwriter on political economy.
Eric became fascinated with Japanese food — in restaurants, in markets, and, especially, at home, where he began to cook with Japanese ingredients in nontraditional ways. This both surprised and delighted many Japanese, including two editors who asked him to write cookbooks explaining his "breakaway" methods and theory.
Over time Eric focused more of his energies on food and cooking. While based in Japan, he did a great deal of traveling throughout the world (especially in Asia); he tasted, cooked, and learned new things wherever he went.
Eric moved to San Francisco from Japan in 2002 and began exploring ethnic markets, especially Indian, Asian, and Middle Eastern markets, and combining those ingredients with his weekly trips to the bountiful Bay Area farmers' markets. That combination — staples from the world's great culinary traditions plus local, usually organic produce and meat, with supporting roles from the judicious use of excellent salts, fresh herbs and spices, citrus, ginger, and good oils — forms the backbone of what he calls breakaway cooking, which stresses simplicity, ease, and powerful flavors above all else.
He is the author of three cookbooks: The Breakaway Cook, The Breakaway Japanese Kitchen, and Eric's Kitchen. Most of the food, he says, is created to go well with wine. He explains his approach, saying "I like "big" flavors that showcase the freshness of locally grown ingredients." But he also prefers "a minimalist presentation, ideally on handmade Japanese pottery that is a pleasure to hold, use, and wash."
In 2011, Eric started an artisanal matcha (green tea from Japan) business called Breakaway Matcha. He lives and works in Marin County, California. Website: www.breakawaycook.com.