Ellie Krieger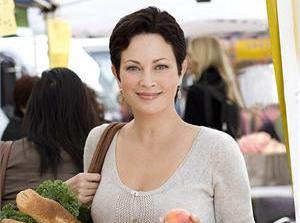 Did you know?
Ellie was tapped by Michelle Obama and invited to Washington, D.C., to take part in the Healthy Kids Fair on the White House lawn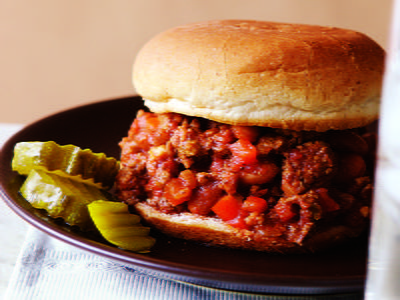 Ellie's Featured Recipe
Sloppy Joes
Ellie Krieger is a television host, cookbook author and registered dietician and nutritionist.
She is the author of four cookbooks and the two have been on the New York Times best seller list. Her first was Small Changes, Big Results, her second The Food You Crave: Luscious Recipes for a Healthy Life, and her third, So Easy: Luscious, Healthy Recipes for Every Meal of the Week. Her most recent Weeknight Wonders: Delicious Healthy Dinners in 30 Minutes or Less, is a collection of her all-time favorite foods, that are easy enough to prepare even after a long day at work.
Ellie is the host of the Food Network show, Healthy Appetite. Her message is directed to anyone who wants to learn how to live life to the fullest and with balance. She provides the tools and knowledge for her readers and viewers to lead richly satisfying, nurturing and attainable lifestyles.
Ellie's second book, The Things You Crave was on Amazon's Customer Bestseller List for 2008, and also won the 2009 IACP Cookbook Award and an award from the James Beard Foundation.
Before becoming a writer and television host, Ellie was director of nutritional services at the La Palestra Center for Preventative Medicine in New York City for several years where she worked with a team of physicians, psychologists and fitness specialists to create a multi-faceted obesity treatment program. She also was an adjunct professor in the New York University Department of Nutrition, Food Studies and Public Health.
Ellie has been a guest on dozens of television programs including Today, Good America, CNN, CBS's Saturday Early Show. She has contributed to and been written up in numerous magazines and other publications, such as Parenting, Shape, Women's Day, Baby Talk, Fitness, Self, Glamour, GQ, Prevention, Men's Journal, Ladies' Home Journal, The New York Daily News and Newsday.
She is contributing editor and columnist for Fine Cooking magazine and the Food Network magazine.
Ellie and her family live in New York City. Her website is http://www.elliekrieger.com
Cookbooks, etc