Elizabeth Terry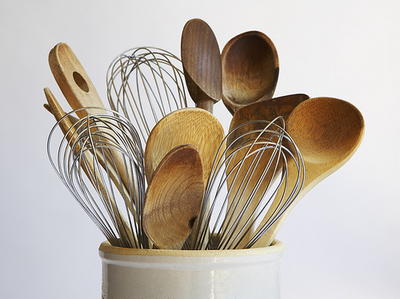 Did you know?
Elizabeth's daughter Alexis co-wrote the chef's cookbook with her. Alexis tested every recipe in the family's home kitchen "above the restaurant."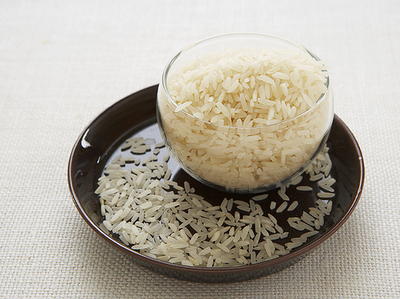 Elizabeth's Featured Recipe
Southern Creamed Rice
Elizabeth Terry and her husband Michael opened Elizabeth on 37th in 1981, housed in a gracious turn-of-the-century Savannah, Georgia, mansion. Elizabeth is recognized for her subtle and stunning regional cooking based on old Southern recipes, and she has extensively researched Savannah cooking of the 18th and 19th centuries. The menu at Elizabeth on 37th combines traditional cooking methods with a modern interest in fresh, health-conscious menus.
Although Elizabeth is now retired, her mission continues today as her protégé Kelly Yambor works with the bounty of the region
Elizabeth is the author of Savannah Seasons: Food and Stories from Elizabeth on 37th . The chef comments that Southern cooking is both country, "back of the stove" cooking, and her favorite: elegant entertaining "front of the stove" cooking.
Elizabeth began cooking simply for her family but since opening the restaurant has been known for serving simply prepared, perfectly fresh, innovative dishes in the Southern tradition. In 1998, brothers Greg and Gary Butch, longtime employees at Elizabeth on 37th, joined the Terrys as partners.
Both Elizabeth and the restaurant have garnered numerous awards. She won the l995 James Beard Award as Best Chef in the Southeast, and her eponymous restaurant won numerous awards, including Food Arts, 1999 Silver Spoon Award; Mobil Travel Guide, 1997-2003 Four-Star Award; Cervena Venison Front of House Service Award,1997 and 1998; Restaurants & Institutions, 1995 Ivy Award; DiRoNa Award for Excellence, 1993 – 2005; Wine Spectator Award for Excellence,1992 – 2005; Food and Wine Magazine, 1992-1993 "Top 25 Restaurants in America"; Nations Restaurant News, 1993 Fine Dining Hall of Fame.
Elizabeth began working in the wine and cheese business in Atlanta, Georgia, and in 1979 opened Thyme for You, a small soup and sandwich shop before moving to Savannah. She is the mother of two daughters, Alexis and Celeste, who have grown up over the restaurant and are enjoying their mother's success.