Elizabeth Minchilli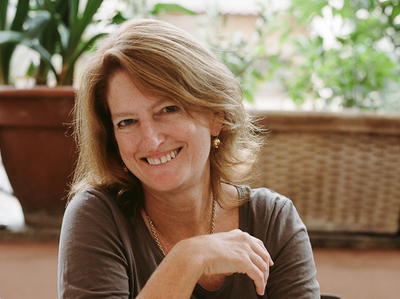 Did you know?
"Although I started out writing mostly about design, shopping and travel, food eventually took center stage. This was a natural development, and one I didn't have to think too much about. Food has always loomed large in my life and writing about it day to day, has come easily."
Elizabeth's Featured Recipe
Elizabeth Helman Minchilli is the author of seven books on the joys of Italian life. She has written for over 40 magazines, and today shares her passion for Italy through her blog and best-selling apps for iTunes.

Minchilli's passion for Italy led her from her native United States, where she studied architectural history, to Italy in 1987. She writes on architecture, design, food and travel for a variety of publications. Her latest book, Eating Rome: Living the Good Life in the Eternal City is based on her popular blog Elizabeth Minchilli in Rome. It is her homage to the city that feeds her, literally and figuratively.

Elizabeth lives with her husband, Domenico Minchilli, an architect who restores and builds homes in Italy and around the world. They live in a rooftop apartment in Rome. Follow Elizabeth on Twitter @eminchilli.
Cookbooks, etc