Domenica Marchetti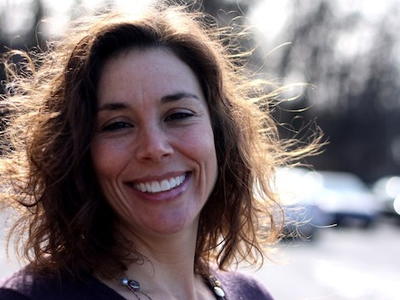 Did you know?
The first recipe Domencia clipped from a newspaper was for Scottish shortbread. To this Italian cook, the simple baked good was nothing short of exotic. "Even a basic biscuit with just three main ingredients—butter, flour, and sugar," she says.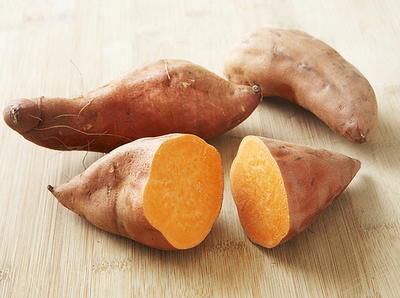 Domenica's Featured Recipe
Sea Salt and Rosemary Sweet Potato Chips
Domenica Marchetti is a food writer and cookbook author whose first passion is Italian home cooking.
She is the author of five books, most recently The Glorious Vegetables of Italy, which was named a 2013 New York Times Notable Cookbook. She is also the author of The Glorious Pasta of Italy, The Glorious Soups and Stews of Italy, Big Night In: More Than 100 Wonderful Recipes for Feeding Family and Friends Italian-Style, and Williams-Sonoma Rustic Italian. Her sixth book, Ciao Biscotti, will be published in 2015.
Domenica began her professional life as a newspaper reporter and admits that years after she graduated from Columbia School of Journalism, she had rarely written a word about food, "Even though it was the subject I thought about most," she says.
She set about changing that reality and began writing cookbooks and her blog. Her articles and recipes have been featured in The Washington Post, Fine Cooking, Cooking Light and Food & Wine, among other publications. Food & Wine named Big Night In one of the top 25 books of the year, and the editors of Cooking Light named The Glorious Pasta of Italy one of the 100 best cookbooks of all time.
Domenica grew up in an Italian-American family and says she and her sister learned to shape gnocchi and ravioli "by the time we could see over the kitchen counter."
Her mother comes from Chieti, a hilltop city in Abruzzo, not far from the Adriatic coast and Domenica's family spent summers in Italy with her mom's three sisters—"all great cooks" says Domenica—and traveled the country seeking out the best local food and wine.
Her own cooking is most inspired by the food of Abruzzo, from the hearty pastas, grilled lamb and sheep's milk cheeses in the mountains to the flavorful seafood stews typically found on the coast, and the many creative ways the Abruzzese have with vegetables.
Recently, Domenica has begun organizing small culinary tours to Abruzzo with the mission of shining a light on the food and culture of this lesser-known region. (More information can be found here.)
When she's not traveling to Italy, Domenica lives with her family outside of Washington, D.C. Her website is www.domenicacooks.com. She is also a co-founder and contributing editor at American Food Roots.
Cookbooks, etc