Domenica Catelli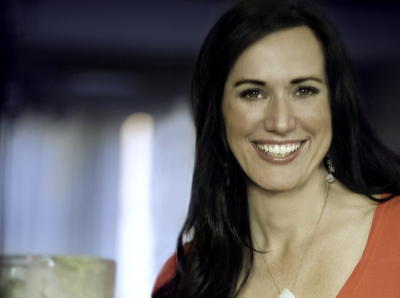 Did you know?
One of Domenica's claims to fame is getting children to eat "weird" vegetables such as Brussels sprouts, Swiss chard and cauliflower. And without hiding the ingredients. She also answers parents' questions about kids and healthful eating on her website.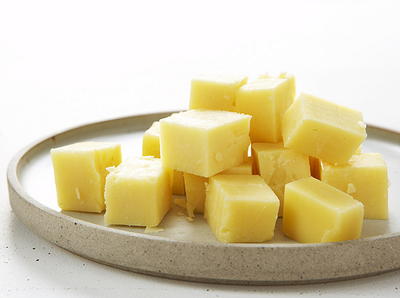 Domenica's Featured Recipe
A Salad That Eats Like a Meal
Domenica Catelli has positively influenced the way millions of families eat and prepare food across the United States with her healthful approach to cooking.
Her first cookbook, Mom-a-licious: Fresh, Fast, Family Food for the Hot Mama in You! was an instant hit across the nation. More than a cookbook, Mom-a-licious captures the heart of healthy eating for families and a "stick-with-it" mentality that leads to less fussy children.
Domenica was selected as the national spokesperson for the Organic Trade Association's 2008 national campaign, "Go Organic! for Earth Day." She is a recurring judge on Iron Chef America, a guest on Oprah and Friends, with Dr. Oz on XM radio, and has been featured in Vegetarian Times, Kiwi Magazine, and Oprah.com.
She is among a select few accomplished chefs entrusted to cook for celebrities such as Oprah Winfrey, Montel Williams, Thandie Newton, and George and Barbara Bush.
Domenica is a member of the chef advisory board of the non-profit organization Common Threads along with other chefs including Jamie Oliver, Paula Deen, and Tyler Florence. During her career, many chefs have turned to her expertise when developing recipes. Domenica's contributions can be seen in the James Beard award-winning cookbook, Back to the Table, by Art Smith and on products in tens of thousands of grocery stores nationwide.
During her childhood in Sonoma County wine country, her senses were filled with the memories of fresh, seasonal food. She has created unforgettable menus for several restaurants in California from Laguna Beach to the beautiful Mendocino coast, where she served as executive chef of the organic restaurant Raven's at the Stanford Inn with featured recipes from the estate's three-acre garden.
Now, as a devoted mother she shares her inspiration and skills with families throughout the country. Whether she is teaching children and communities through organizations such as Recipe for Success, or creating easy guides for healthy nutrition and living, Domenica continues to bring the joys of being mom-a-licious into her own family and into the lives of others.
Her website is www.bemomalicious.com/.
Cookbooks, etc