Dina Guillen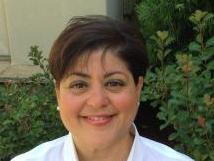 Did you know?
Dina says, "Cooking clubs are one of my favorite past time activities because there are few things that make me happier than cooking and sipping wine with friends."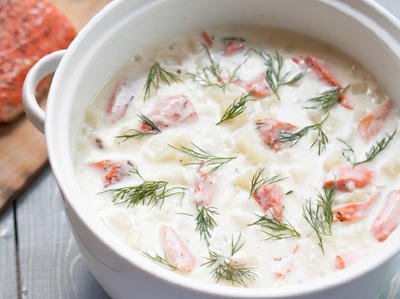 Dina's Featured Recipe
Salmon Chowder
Dina Guillen is a marketing consultant and cookbook author. She is passionate about plank grilling--so much so, that she has written two cookbooks of this method of cooking.  Dina entered the world of cookbook writing following a carrer in journalism, marketing, and public relations. It all started with a phone call from her brother, who owned a grilling plank business. He asked Dina if she would develop recipes that he could package with his grilling planks.  Guillen has written three cookbooks including: Plank Grilling, The Plank Grilling Cookbook, and Cooking Club: Great Ideas & Delicious Recipes for Fabulous Get-Togethers.
Cookbooks, etc