Diane Morgan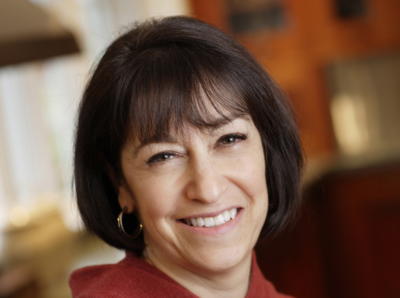 Did you know?
Diane Morgan is the James Beard award-winning author of Roots: The Definitive Compendium with more than 225 Recipes
Diane's Featured Recipe
Svelte Green Goddess Dip
Diane Morgan is a cookbook author, freelance food writer, culinary instructor, and restaurant consultant. She is the author of 17 cookbooks, including her newest book, Roots: The Definitive Compendium with more than 225 Recipes. Roots won the prestigious James Beard award for vegetable focused and vegetarian cookbooks, in addition to a IACP Cookbook Award in the single subject category. The New York Times, Washington Post, Chicago Tribune, among others named Roots one of the top cookbooks of the year.
Her other cookbooks include: Skinny Dips, The Christmas Table, The New Thanksgiving Table, Grill Every Day, Salmon, Pizza, Delicious Dips, The Thanksgiving Table, Midnight Munchies, Cooking For The Week, The Basic Gourmet, The Basic Gourmet Entertains, and Dressed To Grill: Savvy Recipes for Girls who Play with Fire, all from Chronicle Books. In addition, Diane has a cookbook, Gifts Cooks Love, written in conjunction with Sur La Table and published by Andrews McMeel. 
She has been involved in the world of food for more than 30 years. She spent six years in Chicago as a caterer and chef for an executive dining room. Leaving behind Chicago's blustery, frigid winters, Diane moved to the Pacific Northwest, settling in Portland, Oregon. Her focus shifted to teaching cooking classes and pursuing a career in food writing. Her first cookbook, Entertaining People: Menus from a Pacific Northwest Cooking School won an IACP/Seagrams cookbook award and was followed by Very Entertaining: Menus for Special Occasions.
Diane's holiday cookbook, The Christmas Table, was featured in Oprah's "O" magazine with six-pages of glorious photographs highlighting food gifts from the kitchen, all created by Diane. Better Homes & Gardens featured six recipes from The Christmas Table in a beautifully illustrated article. Her decadent recipe for Hot Chocolate Fudge Cakes was on the cover of December 2008's issue of Cooking Light magazine. 
Diane has been a regular contributor to the Los Angeles Times food section and has written for Bon Appétit, Fine Cooking, Cooking Light, Clean Eating, The Oregonian, and Edible Portland. She has appeared on the Today Show, ABC World News Now, CBS Early Show, The Food Network, Smart Solutions on HGTV, Seasonings on PBS, and Good Day Oregon. In addition, for the past two years, Diane has consulted on the core menu, promotional seasonal menus and recipes for a Northwest chain of family dining restaurants. Her website is: www.dianemorgancooks.com.