Deborah Schneider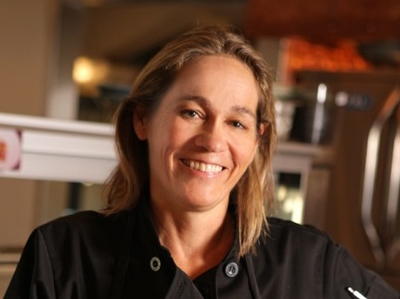 Did you know?
Deborah travels in Mexico whenever her restaurant schedule allows and is pretty certain she is a reincarnated Aztec princess.... Many of her recipes are gluten free, and are easy to modify for vegetarians and vegans.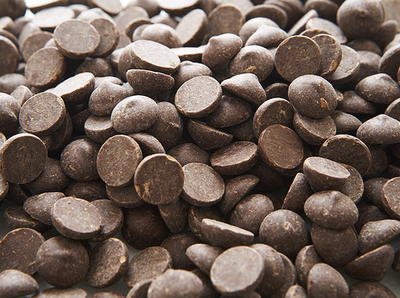 Deborah's Featured Recipe
Chocolate Chip-Cranberry Cookies
Deborah M. Schneider is executive chef and partner of SOL Cocina restaurants in Newport Beach, California, and Scottsdale, Arizona.
She also is a cookbook author and teacher.
Her most recent book is Salsas & Moles. Other books are The Mexican Slow Cooker, Amor y Tacos, and Cooking with the Seasons at Rancho La Puerta. Recipes from the World Famous Spa was nominated for a James Beard Award. The book celebrates the spa's organic gardens. Her first book, ¡Baja! Cooking On the Edge, was chosen by Food & Wine Magazine as one of the best books of 2006. 
Deborah supports local farm-to-table movements, as well as promoting sustainable fisheries in California and Baja. She has mentored many young chefs and supported community groups and culinary fund-raising efforts.
She received her CEC ranking (Certified Executive Chef) in 2001 from the American Culinary Federation and from 2005 through 2008, she was executive chef of the Turf Club at Del Mar Fairgrounds and Race Track. Prior to that Deborah opened the popular Jsix/Jbar and Hotel Solamar, located in San Diego's Gaslamp District. For six years she was executive chef of the four-star Hilton La Jolla Torrey Pines, the first (and so far only) woman to hold an executive chef position with the hotelier. Other stops in her 28-year career include the venerable Grant Grill (where she was first female chef), Dobson's Restaurant, and La Gran Tapa, all in San Diego.
While living in Athens in the 1980s, Deborah spent a year working as chef on a succession of luxurious charter yachts. She later worked as a yacht chef in Florida and the Caribbean before switching coasts and settling in San Diego in 1983.
Before cooking overtook her imagination, Deborah was executive editor of a specialty publishing house in Toronto where she designed magazines, wrote and edited copy, and oversaw production of souvenir books for clients as diverse as the Toronto Blue Jays, Canadian Opera Company, Stratford Shakespearean Festival and Winnipeg Jets hockey team.
Deborah lives in the San Diego, California, region. She recently celebrated her 25th wedding anniversary with the surfer of her dreams. Her website is 
chefdeborahschneider.com/ She blogs at 1000tacos.com .