David Rosengarten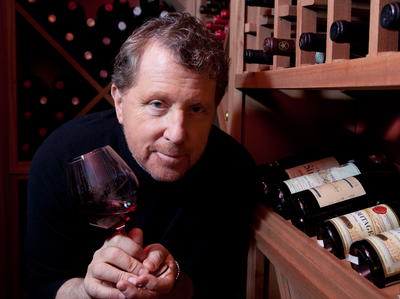 Did you know?
David is re-launching his newsletter, The Rosengarten Report, this December. The winter issue will feature the top importers of Italian food in America, how to make the perfect Vindaloo, as well as a guide to the greatest top-of-market vintage Champagnes to buy for the holidays.
David's Featured Recipe
Journalist, television personality, and cookbook author David Rosengarten has covered great food products, restaurants, wines, gastronomic travel destinations, and related subjects for over 25 years. He has written hundreds of articles and contributed hundreds of original recipes to publications such as Gourmet (where he was Restaurant Critic from 1996-2000), The New York Times, Food & Wine, Bon Appétit, Harper's Bazaar, Departures, The Wine Spectator, Saveur, and Newsday.
David is perhaps best known for his work on the Food Network, where he has hosted or co-hosted approximately 2,500 shows. He was co-anchor of In Food Today with Donna Hanover and host/chef of Taste, a cooking show devoted to teaching the principles of good taste in food and wine. Taste was by the James Beard Foundation for Best National TV Cooking Show. He serves as a jurist for wine food, chef, and sommelier competitions and travels throughout the world, writing and lecturing on a wide range of culinary and enological topics.
David is also known for his newsletter,The Rosengarten Report. It covers food products, restaurants, wines, and travel destinations in the world. Initially published from 2001 to 2008, it won a James Beard Award for the best food newsletter in the United States. It relaunches in December 2014.
Before this newsletter, David co-published the highly acclaimed newsletter, The Wine & Food Companion for four years.
The author of five books, David is the coauthor of Red Wine with Fish: The New Art of Matching Wine with Food and is the author of Taste: One Palate's Journey Through the World's Greatest Dishes; The Dean & DeLuca Cookbook; It's All American Food; and David Rosengarten Entertains.  Taste won the IACP/Julia Child Cookbook Award for Best International Cookbook of 1999, as well as the Versailles Award in France for Best Cookbook Based on a TV Show. It's All American Food won the James Beard Award in 2004 for Best American Cookbook of the Year.
Aside from his duties as editor-in-chief of the Rosengarten Report and head of Golden Ram Imports LLC, his own wine and food importing company, David is currently a blogger for Huffington Post, Forbes, and his own site, DavidRosengarten.com
David lives in New York City.