David Joachim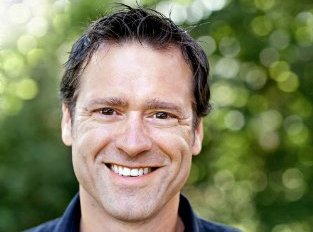 Did you know?
Since high school, David Joachim has enjoyed a second life as a drummer in various blues and rock bands. He has performed in several New York City clubs, sharing the stage with suchstars as Warren Zevon, Stephen King, and Dave Barry.
David Joachim is the best-selling author who has written and edited more than 35 cookbooks, and health books.
His latest book is Cooking Light Global Kitchen, a collaboration with Cooking Light magazine.
David holds a master's degree in English language and literature and is a former food editor of Vegetarian Gourmet magazine. He is the author of The Tailgater's Cookbook, The Spaghetti Sauce Gourmet, and the IACP Award-winning reference book, The Food Substitutions Bible.
David also wrote A Man, A Can, A Plan, and A Man, A Can, A Grill, a New York Times bestseller. Together, David's "A Man, A Can..." series has sold more than 1 million copies. His latest books are The Science of Good Food, co-authored with Andrew Schloss, and Il Viaggio di Vetri: A Culinary Journey, written with chef Marc Vetri.
The Science of Good Food received several awards, including the 2009 IACP Award for Best Reference Book, the 2008 World Gourmand Award for Best Food Literature Book, and the 2009 Cordon D'Or Award for Best Culinary Reference Book. It was also a finalist for a 2009 James Beard Award in the Best Reference and Scholarship category.
David has collaborated on and co-authored titles such as the New York Times bestseller Mastering the Grill with Andrew Schloss. He is currently working on Mastering Pasta, a new cookbook with James Beard-award winning chef Marc Vetri that will be published in the Spring of 2015.
David has appeared widely on national television and radio, including the The Cooking Channel, The History Channel, Food Network, QVC, and NPR.
He is a member of the International Association of Culinary Professionals, the Research Chefs Association, and the National Writers Union. He lives in Center Valley, Pennsylvania. His website is www.davejoachim.com and Twitter @davejoachim.