Darina Allen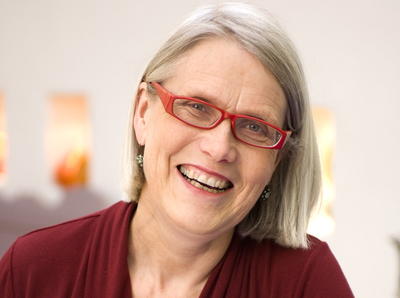 Did you know?
In 1995, Darina presented President Bill Clinton and other heads of state with a glorious Irish feast.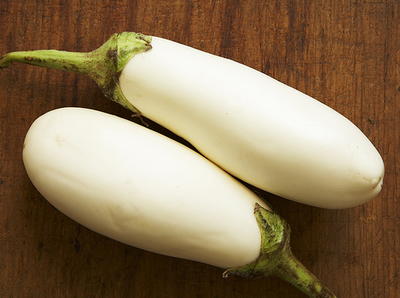 Darina's Featured Recipe
Oven-Roasted Vegetable and Pesto Pizza
Darina Allen is the owner of the internationally renowned Ballymaloe Cookery School in Shanagarry, County Cork, Ireland. As well as running the school and teaching classes there, she writes newspaper columns, articles and cookbooks, most of which focus on Irish cuisine. The school is part of an organic farm that grows much of the food used at the school and the nearby Ballymaloe House bed and breakfast.
As well as an author and instructor, Darina has appeared on a number of television shows and series and as such is a culinary celebrity in Ireland.
Darina is a founder of first farmers markets in Ireland and involved on an ongoing basis in helping to set up new markets. She is very involved with the Midleton Farmers Market and the Slow Food Movement and is president of East Cork Convivium of Slow Food.
Darina is a member of the Taste Council of Irish Food Board; chair of Artisan Food Forum of Food Safety Authority of Ireland; a trustee of Irish Organic Centre; and Patron of Irish Seed Savers and GIY (Grow It Yourself). She is a member of Eurotoques (European Association of Chefs); Guild of Food Writers in Ireland and UK; International Slow Food Movement and the IACP (International Association of Culinary Professionals).

In November, 2014, Darina was awarded the 'Outstanding Achievement in Business Award' by the Cork Chamber of Commerce. In 2013, Darina won The Guild of Food Writers (UK) top accolade, 'The Lifetime Achievement Award', for her incalculable contribution to culinary education. Darina was named Cooking Teacher of the Year by the IACP in 2005, and was the recipient of an honorary degree from the University of Ulster in 2003.
Darina lives in Ireland and updates her blog regularly.