Daniel Boulud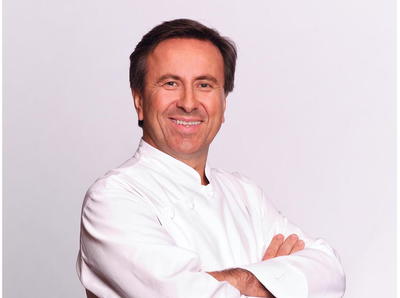 Did you know?
Daniel comes from Lyon, France, which means his approach to food and restaurants is very French -- but with an American spirit. Today, he is one of the most celebrated chefs in the United States.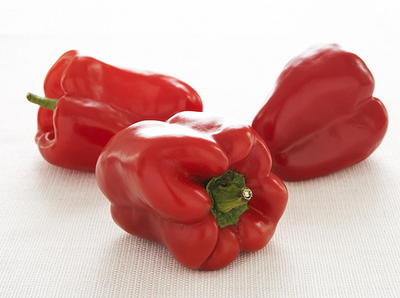 Daniel's Featured Recipe
Red Bell Pepper and Frisée Salad
Although Daniel Boulud hails from the gastronomic haven of Lyon, France, it is in New York that he has truly mastered the culinary scene. Daniel's style is remarkable for his use of time-honored French techniques applied to the finest seasonal American ingredients.
Over the last two decades, he has evolved from a chef to a chef-restaurateur, bringing his artistry to his New York City restaurants Daniel, Café Boulud, DB Bistro Moderne and Bar Boulud. In addition, Daniel created Café Boulud in Palm Beach and Daniel Boulud Brasserie at the Wynn Las Vegas Resort.
From 1986 to 1992, Daniel was executive chef at New York's Le Cirque restaurant, earning, in 1992, the James Beard award for "Best Chef of New York City." Shortly after opening his first restaurant, Daniel, in 1993, it was rated "one of the ten best restaurants in the world" by the International Herald Tribune. Daniel himself was declared "Outstanding Chef of the Year" in 1994 by the James Beard Foundation. Daniel Boulud has also received a coveted four-star rating from the New York Times, top ratings for cuisine, service and decor in the Zagat Survey, and awards from Bon Appétit magazine, Gourmet magazine, and Wine Spectator. Of his countless professional accolades, Daniel is especially proud of having been named "Outstanding Restaurateur" by the James Beard Foundation and Chevalier de la Legion d'Honneur by the French government, both in 2006.
The creativity, energy and personal attention apparent in Daniel's restaurants are surpassed only by his generosity and sense of community: In 2007 he received the "Culinary Humanitarian" award at the United Nations for his work with the Citymeals-on-Wheels program, which prepares and delivers nutritious meals to homebound elderly New Yorkers.