Crescent Dragonwagon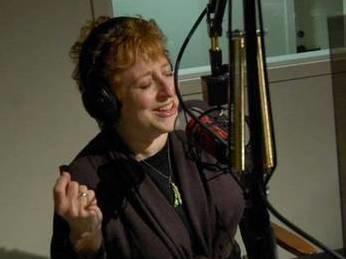 Did you know?
Crescent writes novels, children's books, and poetry. As she says in her blog, "I don't write about food as such; I write about life through food."
She's served cornbread to a president (Bill Clinton) and titled royalty (Princess Elizabeth of Yugoslavia).
Crescent Dragonwagon, recently named one of the 10 most influential women in contemporary Southern cooking by Southern Foodways Alliance, has written 50 books, in five different genres. Her most recent cookbook, Bean by Bean, was featured on Tom Ashbrook's On Point. She has also appeared on Good Morning America and Today Show, as well as NPR's The Splendid Table.

Writing, gardening, cooking, and teaching intertwine in the life of this "earthy, yarn-spinning woman." (Chicago Tribune). She considers herself a Southern Yankee: though born in New York, she spent 33 years in the Ozarks, where, with her late husband, Ned Shank, she ran Dairy Hollow House, a country inn and restaurant, which received raves from Gourmet, Bon Appetit, and The New York Times. Her storytelling makes her culinary writing both cookbook and memoir. For instance, her 2003 James Beard Award-winning cookbook, Passionate Vegetarian, dedicated to Ned, includes a tribute to him as told through their life together in food. Her first cookbook, published in 1969 (The Commune Cookbook) was the first food-related book to use the term "bio-diversity", officially beginning her journey and one of the first public proponents of "seasonal, regional, local, organic" as foundational principles to eating well and wisely.

Her most recent cookbook, The Cornbread Gospels, was named one of the ten best cookbooks published in 2007 by ABC's Good Morning America. Crescent currently is working on The Bean Book, a completely rewritten update of a book by the same title first pub.

Her love of narrative - other peoples' as much as her own --- also infuses her workshops, both Fearless Writing (which is trans-genre) and Deep Feast: Writing the World through Food (which focuses on culinary writing). She teaches both in face-to-face and online versions. You can find out more at both dragonwagon.com and onFacebook.

Crescent now lives in Vermont, in the same 1802 farmhouse where she spent summers as a child. There, she writes, cooks, teaches and gardens, sharing her life with documentary film-maker David Koff. Their neighbors are a maple-sugarer and a moose. She blogs at Deep Feast andNothing is Wasted on the Writer.
Cookbooks, etc