Craig Whitson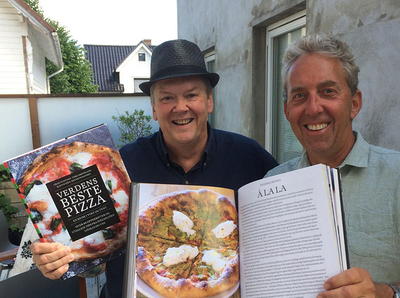 Did you know?
In 1980, Craig Whitson traveled to Stavanger, Norway to visit his brother. He started playing in a band a few months later and – BAM! – he was living in a foreign country.
Craig's Featured Recipe
Craig Whitson is a restaurateur and cookbook author. He's also known as the Grill King of Norway, and has lived there since moving from his native Oklahoma in 1980. He won the award for "Food Person of the Year" at Norway's largest culinary festival in 2003.

Craig is the author of eight cookbooks including Passion for Pizza, which he coauthored with Tore Gjesteland. Craig and Tore visited the people who produce the cheeses, tomatoes, flour, and other ingredients used in pizza making, showing the global reach of locally sourced foods.

Whitson now works primarily with product development for grill-related (and other) food products for REMA 1000 Norway, a grocery store chain with over 500 stores.
Cookbooks, etc