Christopher Styler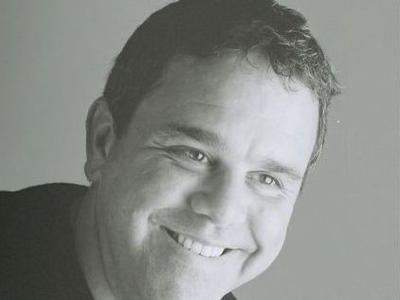 Did you know?
Chris ate his first meal in Italy when his train stopped at the border town of Viareggio. An elderly gentleman on the platform was frying tiny fish, scooping them into newspaper cones and serving them with lemon and salt through the train windows. The meal cost about 35 cents.
Christopher's Featured Recipe
Christopher Styler is an experienced chef, teacher, culinary producer, and author with over 30 years of experience in the food world. Trained as a restaurant chef, he has worked in kitchens from Italy to Martha's Vineyard, from Manhattan to Bogotá.
Chris is the author or coauthor of several books including Primi Piatti, Mom's Secret Recipe File, Smokin', The Desperate Housewives Cookbook, Working the Plate, Sylvia's Soul Food (with Sylvia Woods) Blue Collar Food (with Bill Hodge), Vegetable Love (with Barbara Kafka; winner of a 2005 IACP award), Daisy Cooks! (with Daisy Martinez; IACP finalist), and Rosa's New Mexican Kitchen (with Roberto Santibañez).
In January 1999, he was named editor at large for Food Arts magazine. Two of his articles for Food Arts have won awards from the Association of Food Journalists.
During the last 10 years, Chris has served as culinary producer for eight PBS and Food Network television series, including: Daisy Cooks! with Daisy Martinez (premiered 2005 through 2006), Lidia's Italian Table and Lidia's Italian American Kitchen (airing from Fall 1998 through Winter 2004); Julia and Jacques: Cooking at Home (Fall 1999); Savor the Southwest (Spring 1999) and, America's Test Kitchen (Spring 2001); and Joanne Weir's Cooking Class (Winter 2009).
Chris starter Freelance Food, LLC, in 1999, which specializes in corporate product and recipe development. He lives in the New York metropolitan area and his website is www.chrisstyler.com.