Christopher Idone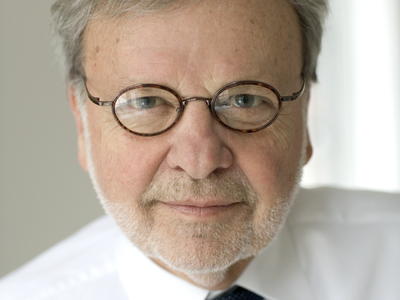 Did you know?
Christopher is considered a pioneer of the large-format, gorgeously photographed cookbook. Thank you, Christopher.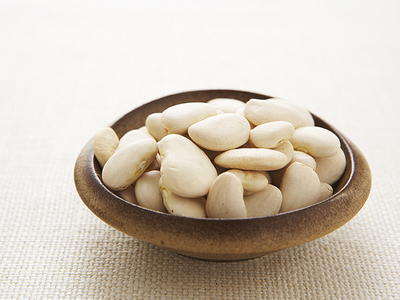 Christopher's Featured Recipe
Braised Lamb Shanks with White Beans
In 1970 Christopher Idone changed the culinary world forever when he founded Glorious Food, a New York-based catering firm with a brand new take on style and taste. His fresh approach wowed the public — it went beyond catering and brought an elegance and ease to every occasion and placed his company and cuisine very much in the public eye. Throughout his tenure at Glorious Food, the company set the culinary bar, and many of today's finest catering firms were founded by his protégés.
Christopher sold the company in 1982 and turned to writing. His first best-selling book, Glorious Food launched the wave of lush, large-format cookbooks. A beautiful book, filled not just with his fresh, new recipes and food/style suggestions, but with extraordinary photographs as well, it sold more than 100,000 copies. Since its publication, hundreds of other food writers have borrowed the format but Glorious Food was the first of its kind.
His second book, Glorious American Food, made its debut in 1985 and won Cook Book of the Year and Best General Cookbook from the IACP, as well as the Photographers Annual Award. Salad Days followed in 1989, Cooking Caribe in 1992, Lemons in the spring of 1993 (winner of the James Beard Award) and Apples in the fall 1993.
Christopher was long in demand as a food consultant for restaurants as diverse as Sette MoMA, formerly at the Museum of Modern Art, to the Blackwell Group's South Beach hotels and restaurants (including their first launch, The Marlin). He also contributed to culinary forums such as PBS' Master Chef series and the American Beef Council.
He was in demand as a speaker and lectured at a wide variety of venues from N.Y.U. to Macy's. He appeared on the Today Show and Good Morning America, and contributed (as writer and photographer) to House and Garden, The New York Times Magazine, Condé Nast Traveler, Allure, and Gentleman's Quarterly. Christopher's dinnerware – another fresh take on style – was sold exclusively at Neiman-Marcus and Henri Bendel.
In the mid-1990s, Christopher traveled extensively in Brazil. He fell in love with the country, its culture, and its cuisine, and introduced America to it in Brazil: A Cook's Tour. The U.S. public embraced this take on the country and its food — the book is in its eleventh printing.
Christopher Idone passed away on April 15, 2016, after a long battle with cancer. He will forever be remembered as one of the culinary greats – he revolutionized the way cookbooks are published in America and consistently dazzled with his delicious recipes.