Cheryl Jamison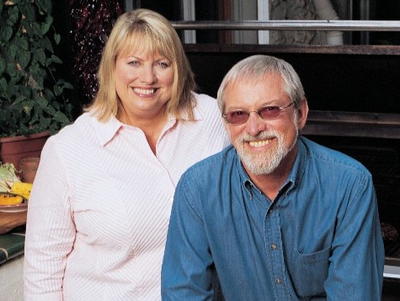 Did you know?
The Christian Science Monitor said of the Jamisons: "Like a film with Anthony Hopkins, it's hard to go wrong with a cookbook by Cheryl Alters Jamison and Bill Jamison."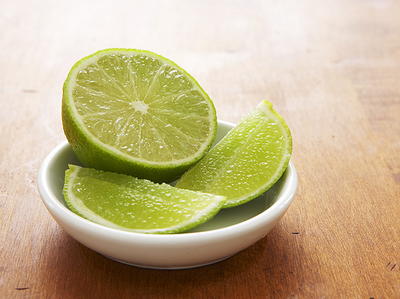 Cheryl's Featured Recipe
Pancho's Original Margarita
Cheryl Alters Jamison and her husband Bill have been working and cooking together for the past 30 years. They have become among the nation's most lauded writers, with four James Beard awards, an IACP award, and numerous other honors to their credit.
Cheryl grew up in Galesburg, Illinois, where she says she learned from her parents to appreciate the glory of a perfectly ripened tomato and picking lettuce greens just before dinner. She has done extensive volunteer work throughout her life, having served as board president for both the Friends of the Santa Fe Farmers' Market and the local chapter of Big Brothers/Big Sisters. In 2007, she received the annual University of Illinois Distinguished Alumni award.
Cheryl and Bill are the authors of more than a dozen books, including 100 Grill Recipes You Can't Live Without , The Big Book of Outdoor Cooking & Entertaining, Born to Grill, and the landmark Smoke & Spice, which has sold more than 1 million copies. The Jamisons also have played a leading role in the revival of good, robust American cooking with American Home Cooking, Texas Home Cooking, A Real American Breakfast, and The Border Cookbook. Their latest book, Tasting New Mexico: Recipes Celebrating 100 Years of Distinctive Home Cooking, was made an official project of New Mexico's Centennial Foundation.
The couple appears regularly on television, radio, and podcasts, in leading food and lifestyle magazines, and as guest teachers in cooking schools across the country. They also serve as guest chefs and hosts at weeklong culinary tours and classes hosted by La Combe en Périgord in France.
During the 1980s, the Jamisons wrote and regularly updated four travel guides called Best Places to Stay. One was about Santa Fe, New Mexico, and the other three covered the Caribbean, Hawaii, and Mexico. When Rancho de Chimayó, a well known New Mexican restaurant, asked them to put together a cookbook commemorating their 25th anniversary, the Jamison's were hooked on cookbooks that included a lot of information as well as recipes. They discovered how much they enjoyed research, recipe development and testing and so began supplementing their travel writing with food writing.


Cheryl and Bill still love to travel the globe and discover all worlds of food. They have written about street food of Singapore, Thailand, and Brazil, dined with a top French chef still unknown in America, served their own sumptuous shrimp and grits for breakfast, and barbecued a whole hog at Memphis in May, one of the nation's largest and best known barbecue contests.
Today, the Jamisons live outside Santa Fe, New Mexico, in the same adobe converted barn shaded by fruit trees that they have inhabited for the past 30 years. Their website is cookingwiththejamisons.com